Congratulations to FOKXXY for winning this giveaway!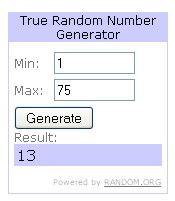 Entry #13 chosen by Random.org
Thank you to everyone who entered and a big thanks to KMR for sponsoring this fabulous giveaway!
---
KMR Communications is offering one Fashionable Bambino reader a chance to win Mystique Fountain Deep Hydrating Rainy Mist by the luxury skincare company www.Luxtural.com. This prize is valued at $78.00 for a 3.4 fl. oz. bottle.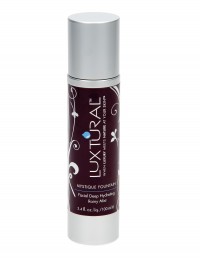 The first step in the Luxtural skin care regimen, the Mystique Fountain feels like a gentle mist of ocean water. A superb hydrator for any skin type, it tones, calms, cools and refreshes the skin while naturally protecting it from environmental damage. the Mystique Fountain is based upon Luxtural's Pure Pacific Ocean Rainwater, which allows for increased absorption and moisture retention. Mystique Fountain also contains Luxtural's special excotic extract (SEE), a one-of-a-kind complex that adds additional moisturizing and antioxidant properties. Mystique Fountain can be used as a primer or enhancer for other Luxtural products or any time of day as a refresher.

The brand's unique approach to skin care is a return to true luxury – by combining the best aspects of the luxury, natural skin care and scientific industries; Luxtural achieves what no other skin care company can. Luxtural's primary concern is a green approach to anti-aging. The powerful formulation contained in each of the three skin care products are clinically tested, hypoallergenic, free of parabens and synthetic fragrances, and are created using sustainable ingredients like Pure Pacific Ocean Rainwater. According to the brand's founder Pnina Vilinsky, "real anti-aging starts with proper hydration," therefore ingredients found in Luxtural are original collaborations and unique to the line.
See which celebrities use Luxtural here. http://www.luxtural.com/store/press.html
TO ENTER:
Visit www.Luxtural.com, then come back here to this post and leave a comment and tell me what you liked best about Luxtural's website or products!!
Extra Optional Entries: (Leave 1 comment for each extra entry.)
1 Entry: Follow @fashionablebaby on Twitter (include your Twitter name in comment!)
1 Entry: (per day) Tweet about this contest. Leave 1 comment for each tweet with the link to tweet. (click here to tweet automatically or copy & paste the following:)
GIVEAWAY! Enter to win ONE 3.4 fl. oz. Luxtural Hydrating Mist from Luxtural and @fashionablebaby http://tiny.cc/Luxtural Please RT!
1 Entry: Become a fan of The Fashionable Bambino on Facebook
1 Entry: Subscribe To The Fashionable Bambino's RSS Feed
1 Entry: For each new thing you comment about Luxtural and their products
10 Entries: Blog about this contest and link back to this post and Luxtural.com
(Note: You must leave 1 comment per entry. Extra entries will not be counted unless you leave a comment for each one.)
Sometimes our spam catcher is a little over zealous and will snag your comments if you leave multiple comments very quickly, one after another. I recommend waiting a minute between each comment. If the spam catcher gets you anyway, don't worry! Your comments have still been submitted, they are just being held for moderation. I approve them as quickly as possible. If you are very concerned about this issue, you may email me and let me know what the problem is.
Details
Contest runs from December 28th till January 12th. Last chance to enter is Jan. 12th at 11:59pm ET. A winner will be contacted on or before Jan. 20th, 2009 and asked for full name, along with their mailing address. If no response is given within 48 hours, a different winner will be chosen, so please be sure to check your email. Must be 18 or older to enter. Contest open to CANADA and USA!
Prize will be provided and shipped directly by Luxtural.