Those of you who are expectant moms, are you searching for all the "perfect" baby items for your new little one? Or are looking to treat yourself with something extra special? What about a stylish handbag that can double up as a fashionable diaper bag too? I just received news that Gerard Darel is a favorite with at least two celebrity moms, who do this very thing with their exclusive handbags.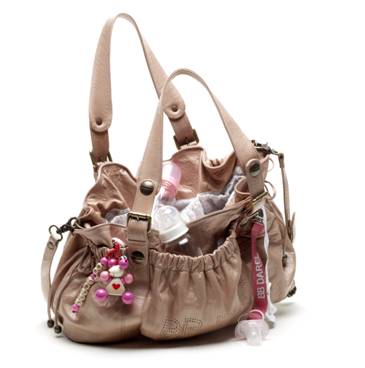 Celebrity moms Jessica Alba and Katherine Heigl have both been spotted carrying a Gerard Darel baby bag.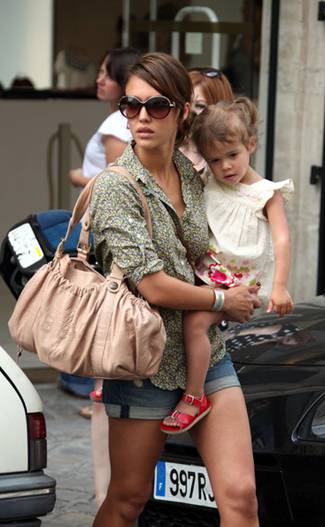 While Jessica opted for the nude color as a neutral accessory, Katherine preferred a pop of color with the orange colored bag. Combining style and functionality, Gerard Darel's baby bag is perfect for stylish moms!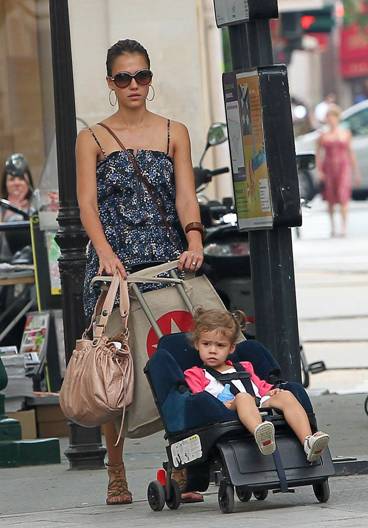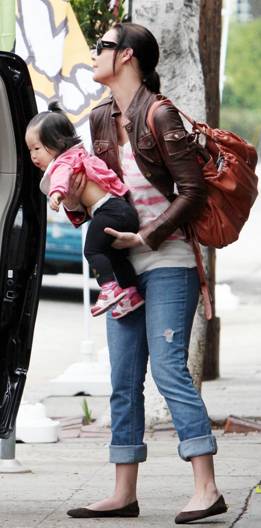 If you go to www.GerardDarel.com, it looks like the bag these celebrity moms are using as a fashionable diaper bag is the BB Bag Salvador "24 heures". I couldn't seem to find prices, but I found out that this particular bag has organic tanning.
Gerard Darel only has three boutiques in all of the United States. Two in New York and one in New Jersey. Gerard Darel is a Paris based company that offers exclusive clothing, fashion bags, accessories and shoes. Their website does have a newsletter sign up if you are at all curious about this company and the products they have to offer.