Baby wearing is a natural extension of being a mom. After all we have carried our baby for nine months, it is only natural that our baby desires to be with us and visa versa. I know my six-week old son is only satisfied for brief times in the arms of other family members. The common saying at our house is "He just wants Mama" and it's true.
There are many companies selling baby carriers, wraps and slings. lillebaby is available through Scandanavian Child, which offers baby carriers totes and diaper bags.
The Euro Tote is a unique product and different than any other I have seen. In a way it reminds me of the old car beds that my mom used with us. I love that it can covert into a blanket though and that it may be used in a car seat or stroller saving us from having to take baby out of it! Very multi-functional to say the least.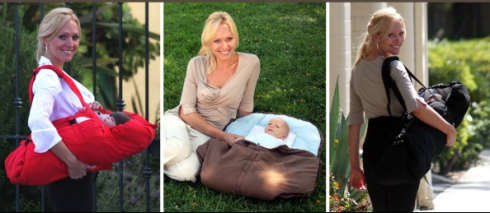 Fashionable Stockholm Diaper Bag
I just love the little pouch for wipes and the fact that it is an easy access for moms on the go, saving us a couple extra steps in the diapering process! It also has built in stroller clips. This fashionable diaper bag is available in Ocean Blue, Plum, Black and Brown.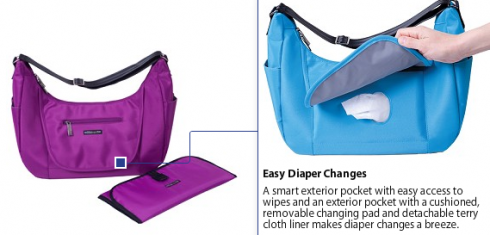 The Every Wear is another unique product in that it has six functions. Yes six.Cradle Carry/Sling, Front Inward Facing, Front Outward Facing, Hip Carry and Back Carry. Below is a video of this carrier:
To find these products at a store near you, please visit the store locator on www.scichild.com Pricing and additional products may be found here.