One of our PR companies provided us with this list of techie gifts from their Cool Holiday Gift Guide ideas. The ideas range from Kidz Gear, Sensosolutions, OWC, Alibre, Great Kat, and Digital Foci. You may just have to run out and grab one of these items tonight, eh? 😉
1. FOR TECHIE ARTISTS: ArtRage for iPad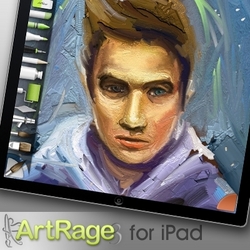 ArtRage for iPad lets you become a digital artist with your iPad. The perfect stocking stuffer for a budding artist at $6.99, it lets you actually paint on the iPad canvas with oil painting effects that smear and blend and watercolor strokes that merge to create soft, wet gradations.
Pricing: $6.99
Website: www.artrage.com
2. FOR GOLFERS: SensoGlove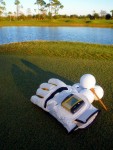 SensoGlove, the world's first golf glove, has built-in digital sensors that continuously read the user's grip pressure to ensure a consistently accurate, smooth and powerful golf swing. Made of the highest quality cabretta leather, SensoGlove is the perfect gift for the holidays for golfers of all levels. With SensoGlove, golfers can quickly learn how to hold the club, avoiding bad habits and improving every part of their game, from backswing, downswing, impact, follow-through, to driving, putting, and chipping.
Pricing: $89
Website: www.sensoglove.com
3. FOR DIYERS AND INVENTORS: Alibre Design Personal Edition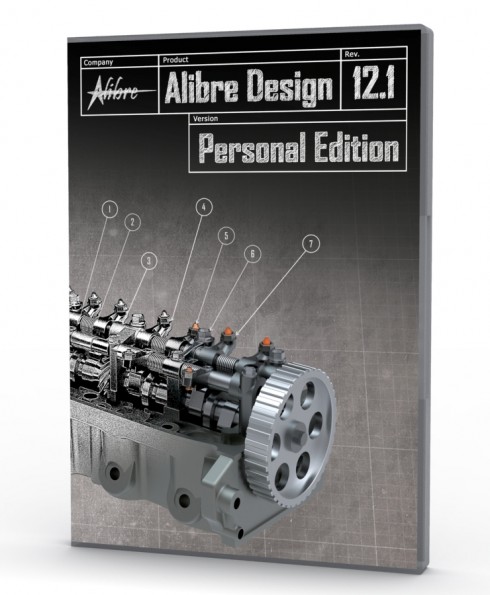 The perfect gift for diyers and inventors to create their own gadgets and inventions at home! Award-winning Alibre Design Personal Edition is the first low-cost, easy-to-use 3D design tool that delivers industrial-strength, parametric solid modeling system with integrated 3D solid modeling, part and assembly design, associative 2D drafting, and STL export — all at a hobby-friendly price. Design it, document it, change it around, perfect it, and then make it!
Pricing: $99
4. FOR TECHIE DIYERS : OWC DIY Hard Drive Kit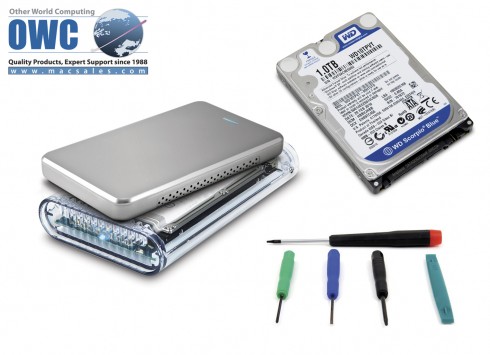 The OWC Do-It-Yourself ("DIY") Hard Drive Kit is the easiest and lowest-cost way to upgrade your home, school, or office laptop hard drive to a new faster, larger drive
without sending the laptop out for repairs or buying a new laptop. The OWC DIY Hard Drive Kit provides everything you need to increase you hard drive space for your
MacBook, MacBook Pro, Mac mini storage, or PC laptop and use your "old" drive as a new external drive.
Pricing: $67.99 & up
Website: www.macsales.com
Video: www.macsales.com/installvideos
5. FOR NEWLYWEDS, MOMS & GRANDPARENTS: Digital Foci "Photo Book" in Pearl White – Digital Photo Album for Wedding Albums, Baby Albums, & Parties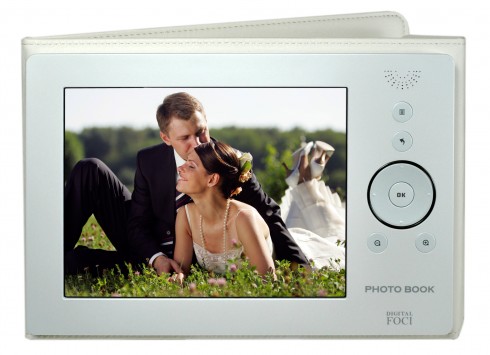 The Pearl White Version of Digital Foci's popular Photo Book is the perfect gift for newlyweds, moms, & grandparents. A portable digital photo album with a large 8-inch
800×600 color digital LCD screen, 4GB of internal memory, and music & slideshow capability, Photo Book in Pearl White has a sleek design encased in a soft leather-like case for an elegant photo album that makes an attractive first impression. Ideal for passing around while sitting on the sofa and at family gatherings.
Pricing: $189
Website: www.digitalfoci.com
6. FOR SHUTTERBUGS & PRO PHOTOGRAPHERS: Digital Foci Picture Porter 35 Organizes & Protects Photos on the Road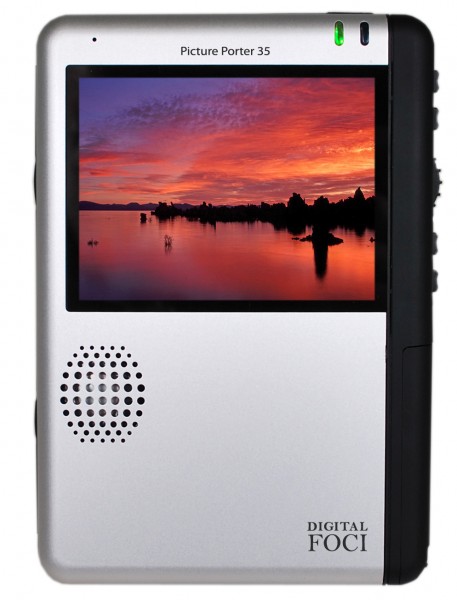 The perfect gift for anyone that loves photography — finally there's a place to organize, save and view all your photos on the road. Picture Porter 35 is a high-capacity 250GB-500GB portable photo manager for professional and amateur photographers to take while traveling, on vacation, or on photo shoots. Picture Porter 35 features a 3.5-inch color LCD, multi-format memory card reader, and pro photography features not found on other storage devices, such as RAW, EXIF data, IPTC and histogram support. Picture Porter 35 instantly and securely lets you store and view digital photos, music and video wherever you go.
Pricing: $399 for 250GB, $499 for 500GB
Website: www.digitalfoci.com
7. FOR KIDS ON HOLIDAY CAR TRIPS: Headphones for Kids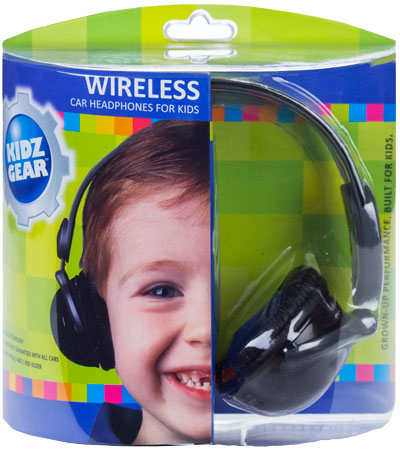 Kidz Gear Wireless Car Headphones for Kids – Wireless IR headphones designed specifically for the largest user market of built-in DVD and video systems – Children. Available immediately, the Kidz Gear Wireless Car Headphones for Kids keep kids quiet watching DVDs and videos on long car trips. With 100% Compatibility Guaranteed and manufactured with the highest quality IR wireless technology components available, the IR68KG02 IR wireless headphones deliver extremely rich sound quality for a variety of video and audio content – DVDs, video players, radio and more. Available at many fine online retailers as well as the Kidz Gear website directly.
Pricing: $34.99
Website: www.gearforkidz.com
8. Kidz Gear Wired Headphones for Kids — finally a headphone that is Designed by Parents and Approved by Kids. Comfort, durability and incredible sound quality makes the Kidz Gear Wired Headphones for Kids (CH68KG01) a must for traveling this season by plane, train or automobile. With a Limited Lifetime Warranty, parents can relax and not worry if anything goes wrong. Kidz Gear will solve the problem. Available at many fine online retailers as well as the Kidz Gear website directly.
Pricing: $19.99
Website: www.gearforkidz.com
8. FOR ROCKERS: The Great Kat World's Fastest Guitarist
The Great Kat "Beethoven's Guitar Shred" DVD – The Great Kat, named "Top 10 Fastest Shredders of All Time"-Guitar One Magazine, is the world's fastest guitarist. A
Juilliard graduate violinist, The Great Kat combines metal and classical music for a speed thrill unchallenged in the music industry. She has been featured in the Jimmy
Fallon site, NBC-Weekend Today in NY, Rolling Stone Magazine (Italy), Spin Magazine, New York Times, NewsBlaze and much more.
Pricing: $9.95
Website: www.greatkat.com
DVD Trailer: http://www.greatkat.com/BeethovensGuitarShredVideosMenuMED.wmv