Gotta love 77Kids! If you have never been to one of their stores, it is a fun place to go. Not only do they have great clothes on display, but they provide fun kids activities too. For their Christmas display they had a place for kids to take their photo and have it printed out at checkout, there were displays of kids giving and a few other activities that are escaping my memory. My children loved it though!
Below you will find this week's Junior Journal from 77Kids:
77kids by american eagle's Junior Journal is a weekly style diary, highlighting key seasonal pieces from the kid-cool clothing line that outfits even the youngest fashion mavericks (0 – 18 months), with the little77 line, all the way up to young teens (size 14).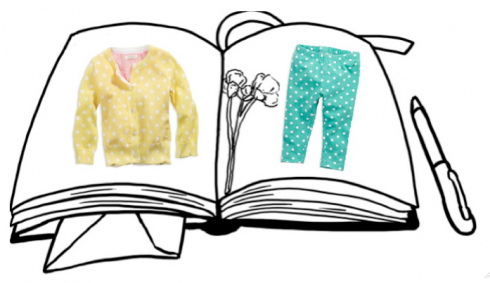 This Week's Look is Pretty Polka Dots! Brightly-colored pieces add a playful twist to this classic pattern, ensuring that your little one looks anything but dull on the playground this spring!
little77 Bright Lined Polka Dot Cardi, $29.50
little77 Girly Printed Legging, $12.50
Featured styles are available at 77kids.com
Offering affordable, functional fashions for babies and graders alike, little77 and 77kids offer on-trend pieces that allow children to sensibly find their sense of style. Celebrity kids who are fans of 77kids by american eagle include Mason Disick, Harlow Richie Madden, Honor Marie Warren and Ella Wahlberg, among others.