Fashionable Media Review Policy: The featured product for this review was provided to me, at no cost, by the manufacturer or representing PR agency for the sole purpose of product testing. Opinions expressed are my own and are not influenced by monetary compensation.
L.E. Green Bags has done it again and brought a new edgy reusable bag to the market place. This time it is a mama friendly shoppers bag, complete with a note pad, pen, coupon clip and magnet to hang on your fridge.
I think this is very innovative. I like that I can stick the bag, folded and velcro'd, to the refrigerator and use the note pad for my shopping list. It also includes a handy coupon clip so coupons can easily be remembered and remain with the shopping list. I will admit that now that I have my new Savvy Cents wallet my coupons get put in there right away. However, the clip could come in handy when my husband goes shopping and I have coupons for him. I would just put the ones he needed on the clip so he can grab the whole bag, with list and coupons and go.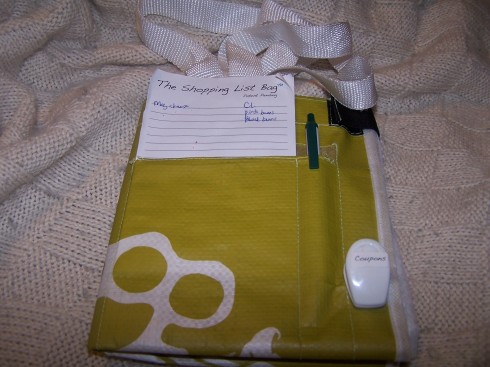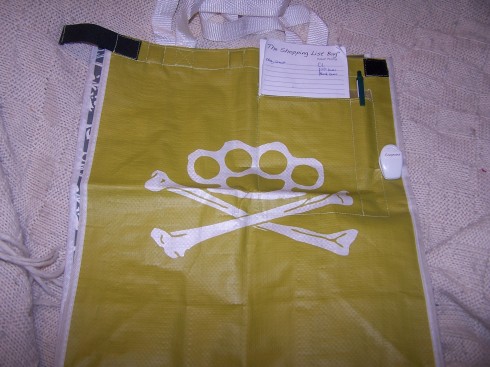 The design of the bag is as such that it folds and velcros together to take up less space and have a compact function as it rests on the refrigerator.
The pocket where the shopping list is store has ripped a bit at the corner, but I think that could easily be rectified with more reinforcment.
As I stated in our first review of L.E. Green Bags, these bags hold up well, but after much use they start to break down. The great thing is they are 100% recyclable (#5 recycle).
Great eco-friendly, reusable bag, with an edge.