With Earth Day 2011 right around the corner, we all start to think about what we might be able to do to help our planet and environment. I've put together a little guide of some great eco-friendly products that may help you do your part in saving our precious planet.
Seltzer's Seven Year Pen
Aside from having a great selection of eco-friendly greeting cards, notebooks and magnets, Seltzer's Seven Year Pen continues to green up your office supplies and turn your "regular" pens into your "favorite" pens. Retailing for $7.50, the pen writes 2 meters a day for 7 years and is available in several colorful designs with clever graphics. The best
part about it? They're eco-friendly – reducing waste by increasing the barrel size inside the pen up to six times the amount in your everyday BIC. In addition, a portion of each sale goes to an environmental cause – Seltzer supports Earthjustice, which defends the rights of the environment. Seltzer is available at local retailers nationwide andthrough their site at www.seltzergoods.com
Fashionation's Foldable Speakers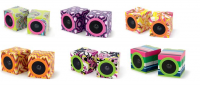 With all their fun, fashionable electronic accessories to choose from, Fashionation's foldable speakers pump up the glam and not only sound great, but help save the environment too. Retailing for $14.99, these eco-friendly items are universally compatible with iPods, MP3 players, laptops and more. Made from recycled materials, these speakers require no batteries and fold flat for convenient storage and portability. Fashionation is available at local retailers nationwide and through their site at www.merkuryinnovations.com
Desert Essence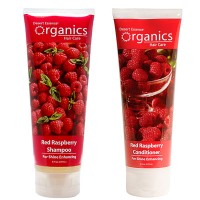 Desert essence was founded in 1972 and offers a full range of authentic beauty care collections based on natural botanicals. Our product line up includes body washes, body care, face care, hair care, deodorant and dental care. Desert Essence products are made from made of nutrient rich desert and natural botanicals like Aloe Vera, Jojoba and Tea Tree Oil. All products are free of SLS, PEGs, parabens, phthalates, glycols, artificial colors and fragrances, DEA, MEA, and TEA. All products are also vegetarian and cruelty free. Prices range from $5 to $20. Available at- www.desertessence.com

Happy Earth Day!