For parents-to-be, finding a reliable, comprehensive source on pregnancy has been an overwhelming task. Until now.
Mayo Clinic Guide to a Healthy Pregnancy (published by Good Books), available in May 2011 at retailers nationwide, is a clear, comprehensive, must-have manual for moms- and dads-in-the making.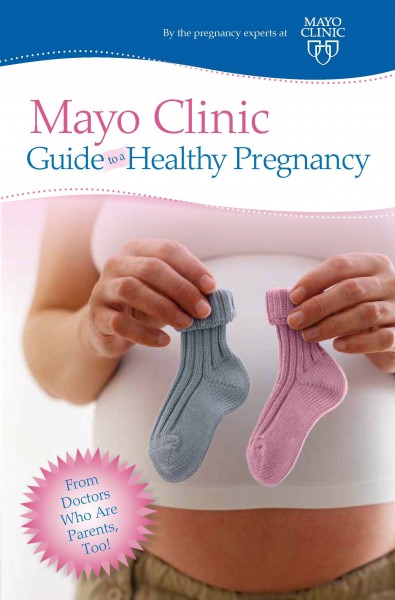 This volume, edited by two fertility and pregnancy doctors who are also active parents, offers the unique expertise of Mayo Clinic – the gold standard in medical research and patient care for more than a century.
Myra J. Wick, M.D., one of the Medical Co-Editors of Mayo Clinic Guide to a Healthy Pregnancy, and a Mayo Clinic specialist in medical genetics and obstetrics and gynecology
, observes, "I have four young children, so I understand the questions, wonder, and anxieties our readers have. I've also delivered hundreds of babies and worked with thousands of expectant couples, as well as those trying to conceive. Helping you to deliver a healthy baby is our #1 priority.
"Mayo Clinic Guide to a Healthy Pregnancy is a roadmap to a positive experience, answering both commonly asked and difficult questions. This book is an easy-to-navigate and easy-to-understand guide that all expectant parents can trust," Dr. Wick says.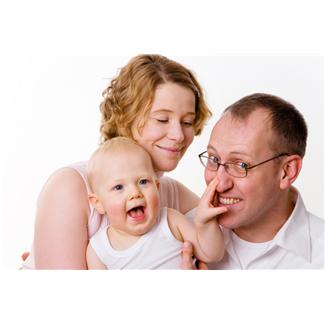 Roger Harms, M.D., the book's other Medical Co-Editor and specialist in the Mayo Clinic department of Obstetrics and Gynecology, says, "Fatherhood has been my greatest learning experience. There is great wonder in it, as well as in pregnancy itself. We have created Mayo Clinic Guide to a Healthy Pregnancy to cover each phase of pregnancy,
discussing Mom's emotional and physical change in detail. And in equal detail is a month-by-month guide to how Baby is developing."
Mayo Clinic Guide to a Healthy Pregnancy gives reassurance and companionship, coupled with Mayo Clinic's remarkable medical know-how for good pregnancy health. From fertility issues and physical changes to coping with anxiety and planning for Baby, the experts at Mayo Clinic have pooled their collective knowledge and years of experience — as well as real-life parenting practice — to help both seasoned and first-time parents have a healthy pregnancy.
Mayo Clinic Guide to a Healthy Pregnancy contains these unique features in one volume:
* Full-color photography and graphics throughout the book
* A "Pregnancy Calendar," showing the weeks in which landmark activities – like routine prenatal tests, childbirth classes and buying baby gear – should ideally take place.
* In-depth advice on fertility, a subject of increasing interest, as many women are postponing starting a family
* A series of two-page charts readers can refer to throughout their pregnancy, such as "Your Due Date and Your Pregnancy Progression at a Glance," "When to Call (Your Doctor)," "First-Appointment Checklist" and a "Symptoms Guide"
* An "Exercise of the Month," with detailed photography, guiding moms-to-be through their entire 40 weeks of pregnancy
Divided into six main sections, Mayo Clinic Guide to a Healthy Pregnancy ($19.95/softcover) is the first of a series of parenting guides being developed by Mayo Clinic and Good Books. Mayo Clinic Guide to a Healthy Pregnancy precedes Mayo Clinic Guide to Your Child's First Year (Spring 2012) and Mayo Clinic Guide to the Toddler Years (Spring 2013).