Fashionable Media Review Policy: The featured product for this review was provided to me, at no cost, by the manufacturer or representing PR agency for the sole purpose of product testing. Opinions expressed are my own and are not influenced by monetary compensation.
Ok, for the second time around since the blog lost my first edition of this post. Kind of aggravating, but anyhoo….
Have you ever lugged around a heavy diaper bag or handbag all day only to have your shoulder, arm and back ache the entire evening after you get home? Me too. No fun is it? I think Go GaGa has created something that will alleviate some, if not all of your pain.
The Sherpa Strap is made of a stretchy nylon material that has clips that allows it to attach to any kind of bag that has side rings. It even has a little pocket within the shoulder pad to carry your cell phone. It is a tight fit for my Blackberry so keys are pressed in the process of putting the phone in the pocket, however, if the keyboard is on "lock" then it really does not affect anything.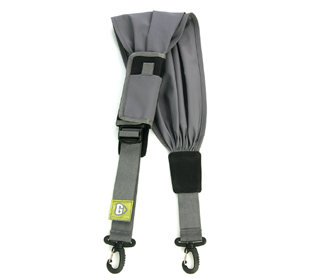 A couple of weekends ago I used the Sherpa Strap all weekend at a conference when I was carting baby boy and our diaper bag back and forth from the hotel to the conference center. This strap really made a difference in the way my shoulder and back felt. It is like night and day compared to other straps I have used. There was only one time when I was loaded with baby, the diaper bag and my laptop bag that I felt pain. However, the laptop bag did not have the Sherpa Strap so I believe it was the cause of the pain since I had both bags over one shoulder. I have used the Sherpa Strap on my laptop bag before though and it was effective in hindering the pain experienced with the use of its normal strap.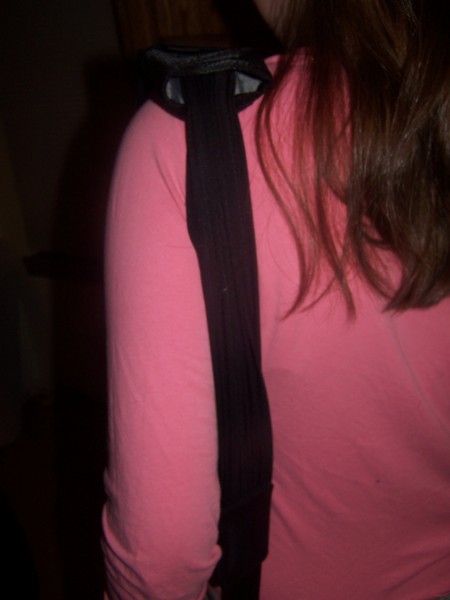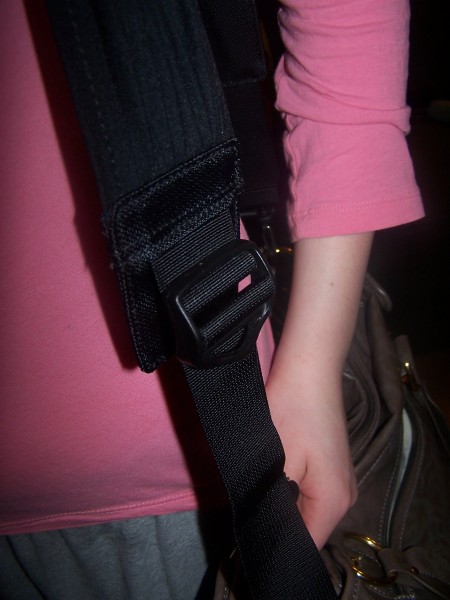 The only thing I have forgotten to try more than once is stretching out the Sherpa Strap to its fullest, my use of the strap has mainly been through its folded state.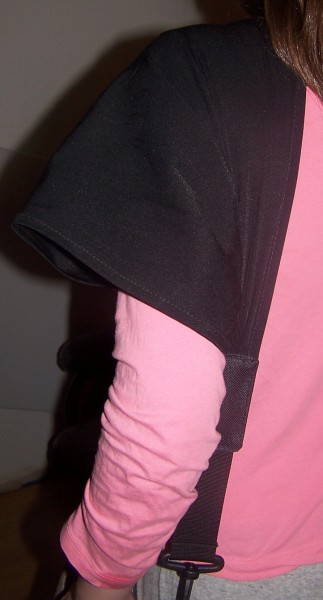 I love that this strap is so versatile has an adjustable strap. It only comes in two colors gray and black. The Sherpa Strap retails for $28.00 and has been durable so far, including the clips.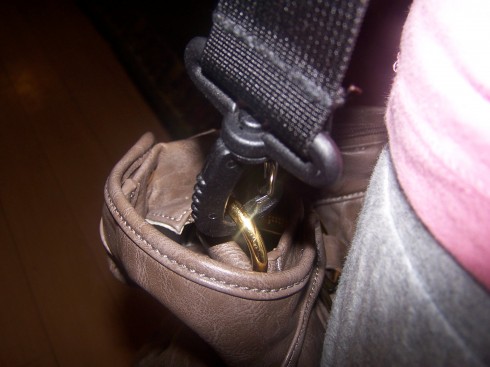 For more information, please visit GoGaGaLife.com