Update: Please see P.S. at the bottom.
Ok, some of you may or may not care about this subject but I remember reading comics with my cousin growing up I have many memories of us being sprawled about our grandmother's house over spring and summer break gobbling up the latest comic book he or my grandparents supplied us with – the avid readers we were! So with that walk down memory lane, I share with you FREE Comic Book Day, which is today, May 7th, 2011.
Each year, participating comic book shops across North America and around the world give away comic books absolutely *FREE* to anyone who comes into their stores. Since its inception, Free Comic Book Day has given out over 20 million free comics to nearly 5.5 million people. Great promotion for reading! (Especially boys who may not be reader enthusiasts!)
The goal of Free Comic Book Day is to promote the comic book medium to new customers young and old and celebrate the independent comic book retailers and their stores. Comics are fun and a great tool for introducing young children to the world of reading.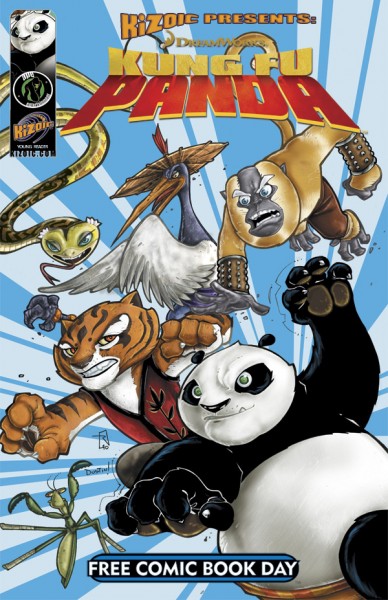 This year's list of free comics includes mainstream titles such as: Kung Fu Panda (he makes my children laugh and laugh and laugh some more!), The Smurfs, Spider-Man (this was one of my favorites growing up and we have started letting our children watch the show), Sonic the Hedgehog, Green Lantern from this year's expected blockbuster movie and much more!
For more information check out freecomicbookday.com.
Now, I am off to remind my husband of this deal, who wants to take our boys to the comic book store!
P.S. Ok, comic books are not quite the way I remember them, so you might want to preview comics before you bring them home again to see if they are age appropriate!