With Summer just around the corner, it's time to switch from indoor, wintertime toys ones more conducive to outdoor fun. Kmart's Playdate Place site is a place that has special toy deals.

There is a sign up process, but for those who do they are automatically entered into special weekly toy giveaways/sweepstakes, plus there are other even bigger monthly prizes that may be won!
In addition to these great prizes, online shoppers can get $5 off on purchases of $50 or more, $10 off on purchases of $100 or more, and $20 off on purchases of $200 or more through June on Kmart Playdate Place. New sales and deals – including free home delivery on select items – will be added and updated throughout the summer as well.
There's also an additional treat from Kmart for parents who sign up at the Birthday Club – kids earn $5 birthday bucks on their birthday.

About Kmart Playdate Place Community
Planning the perfect play date is more than just child's play, with issues ranging from coordinating with other parents and selecting the appropriate toys to adult and child etiquette. With the newly redesigned Kmart Playdate Place community, parents will have even more resources at their fingertips to help them perfect the play date – moms and dads will never have to plan another play date alone.
Kmart Playdate Place was launched in late 2010 to do just that – offer both parents and children a fun, inspirational and practical resource for all things play date to help nurture the need for more play dates and to take the burden of planning away from parents. With recent enhancements, customers now have the opportunity to win Kmart Playdate Perks weekly and monthly prizes. Sample highlights of perks for parents include:
Ongoing (Online only at Kmart.com)
* $20 off when you spend $200 or more
* $10 off when you spend $100 or more
* $5 off when you spend $50 or more
May/June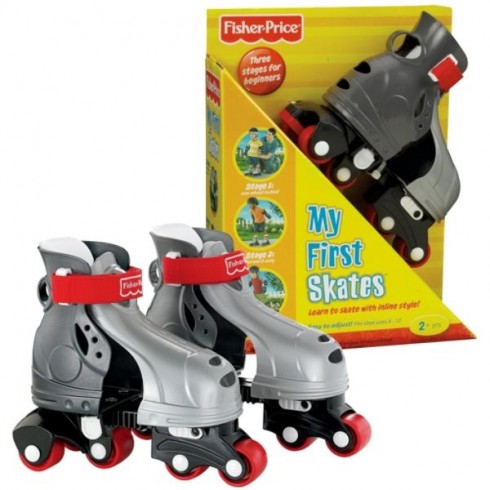 * Free home delivery on Fisher Price roller skates – (and other select items)
* Mega Bloks Ni Hao Kai-Lan play set – now only $8.00 (originally $19.99)
* Candy Land Sweet Celebration Game – now only $10.40 (originally $24.99)
* Mattel Hot Wheels Color Shifters Creatures Octo Battle play set – now only$12.80 (originally $21.99)
* Cars 2 Collector Event – Online pre-sell starting June 18 and in-store on June 25
To help kick off the enhanced community, Kmart is hosting a Playdate Picnic series this summer. An exclusive group of invited guests will participate, interacting with the latest toys to market. Parents play a big part in the play date experience as well—they can play with their children and gain first-hand experience of the latest products to hit the market, or enjoy a relaxing hand massage and meet and mingle with other parents.
For additional information on Kmart Playdate Place, visit http://bit.ly/kmartplaydateplace. For the latest news, updates and perks, sign up for the newsletter at http://playdateplace.kmart.com/sign-up.