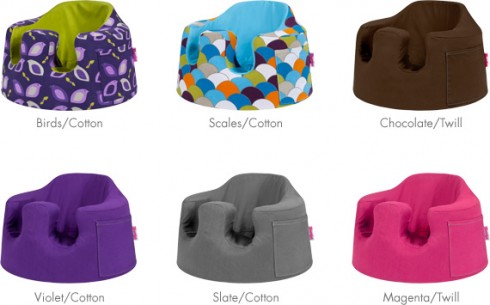 Now your favorite Bumbo Baby Seat has an even bigger personality! Keen Distribution has launched the first ever Bumbo brand Baby Seat Cover.
These covers not only customize your Bumbo Baby Seat but also add some extra flair. A convenient side-storage pocket is included for toys, snacks, teethers or small books. The ever-popular Bumbo Play Tray fits perfectly over the Seat Cover.
Each seat cover is made of cotton, machine washable (a cinch to clean!), and easy to put on and take off. The covers are available in six different colors and patterns
You can purchase the Bumbo Seat Covers at your local Target.