It's back to school season! Everyone from moms and dads to kids are getting ready! And here are some must haves for anyone who is going back to school this year!
Back to Elementary
Smart Kids Who Play SPF 30+ Face Stick
$12.99 at www.smartkidswhoplay.com

Summer may be coming to an end but sun protection is a year-round concern! Educate your children on the importance of sun safety and keep them protected while on-the-go with Smart Kids Who Play's SPF 30+ Face Stick. From soccer games to baseball practice to afterschool playdates, this can easily be tossed in a backpack and it's easy to apply!
Upper Canada Soap Go Fish Get-Dirty Mud Soap
$10 at www.uppercanadasoap.com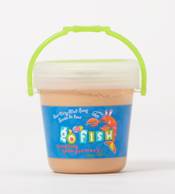 From sharing pencils in the classroom to playing kickball at recess, bath time becomes a daily necessity. Make getting cleaned up after a long day a blast with Get-Dirty Mud Soap. Cake on the thick and creamy soap and allow it to dry on skin, then rinse off for a noticeably soft and clean finish! Who knew playing in the mud could be so rewarding? Get-Dirty Mud Soap comes in four scents: Orange Frosty Lobster, Cherry Bubblegum Octopus, Melon Madness Turtle and Blueberry Burst Dolphin.
Back to High School
True Blue Spa Citrus Exhilarating and Exfoliating Face Scrub
$12 at www.bathandbodyworks.com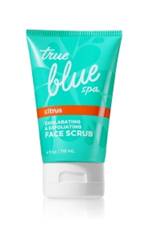 Getting up early for class doesn't have to be a drab. Awaken your senses with the invigorating scent of citrus while cleansing skin and most importantly fighting breakouts. The scrub gently exfoliates ridding your skin of dead skin cells and leaving a brighter, luminous complexion – creating perfect skin for your 8am math class… and your confidence!
Pacifica Roll-On Perfume
$12 at www.pacificaperfume.com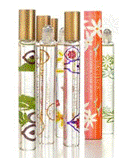 Leave your mark as you walk from class to class with Pacifica's Roll-on perfumes. Super luxurious, yet very affordable, these portable printed glass vials  will make heads turn everywhere you go.
Back to College
ATOPALM Moisturizing Facial Cleansing Foam
$18 at www.atopalmusa.com

Stressing over exams and research papers can cause anyone to breakout. Keep skin clear with this gentle, non-greasy cleanser that removes makeup, dirt and pollutants. The paraben free foam never leaves skin feeling dry, tight or stripped because it moisturizes as it cleanses making it ideal for everyday use.
Philip B. Lavender Hair and Body Shampoo
$30 at www.philipb.com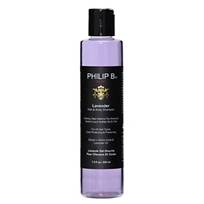 Lugging toiletries to and from the communal bathroom is already enough of a hassle. Indulge in a 2 in 1 luxury product that treats you to a soothing deep clean and is safe for daily use. The Pure Lavender and antioxidants calm skin while making hair manageable and shiny in one simple step.
Slatkin & Co. Camouflage Scentportable
$6 at ww.bathandbodyworks.com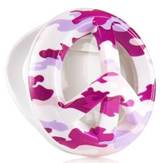 Turn your dorm room into your own personal oasis while sticking to dormitory rules and regulations. These tiny yet powerful clips are refillable so they will last all year long. Refills are only $5 each and come in over twenty-four different scents!
Attending Graduate School
Clark's Botanicals Anti-Puff Eye Cream
$87 at www.clarksbotanicals.com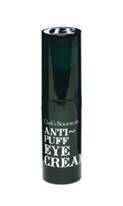 Overworked and exhausted? Don't let the bags under your eyes giveaway your lack of sleep. Invest in Clark's Botanical's Anti-Puff Eye Cream. Designed to specifically target dark under eye circles and stubborn puffiness, this is a must have for anyone with tired eyes.