We love reading about Celeb's babies. Who doesn't? So we thought that we would share our top five favorite celeb baby names…
Vida, daughter of Matthew McConaughey and Camila Alves-
This is a adorable name! Vida literally means "life" in Portuguese and it's perfectly suited for this lively little doll!
Jayden Smith son of Will and Jada Smith-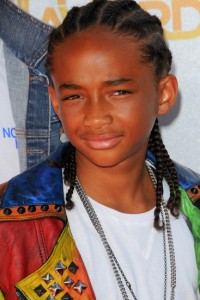 Jayden name is SO cool! I mean who wouldn't want to name their child Jayden? It's such a fun name. Plus its unique!
Rocco, son of Madonna-
Nothing about Madonna is blande is it? Including her children's names. We love Rocco. It's cool, tough and artsy all in one!
Suri Cruise, daughter of Tom Cruise and Katie Holmes-
You can talk about Tom Cruise all you want, but little Suri Cruise's name is exotic, unique and pretty!
Maddox Chivan son of Angelina Jolie and Brad Pitt-
Maddox. It's a interesting name, but it sounds utterly cool, exotic, and fun!
What are your favorite celeb baby names?