It's true that babies ruin everything, and sometimes you just need to invest in some products to keep your little angel safe. So here are the top five products to keep baby safe.
Tangle Free Blinds-
This one is a no-brainer. It is very easy for baby to grab the cords and choke themselves. The Safety 1st Wind-Ups literally bundle these long hazards away, keeping them out of baby's reach. (2-pack, $2.12, babiesrus.com)
Safety Gates-
You want your baby to be safe, but those safety gates are SO annoying! Well, thanks to First Years there is a safety gate that is hands free! This First Years Hands-Free gate allows you to get through by stepping on the foot pedal and then nudging it with your knee. ($48.99, target.com)
Burn Free-
Kids and fires DO not mix. But who wants to freeze this winter? Well, you don't have to thanks to this handy gate you can stay toasty warm and keep baby safe! Strong and heat-resistant, it mounts to fit a hearth up to 5' 10" wide (additional sections can be purchased to protect a larger fireplace or woodstove). ($184.95,safebeginnings.com)
No More Shocks-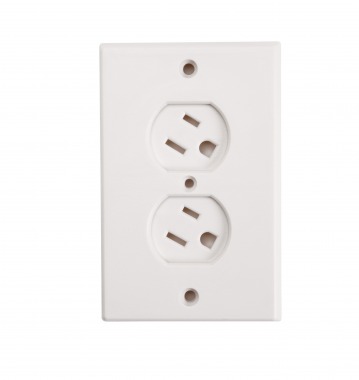 My 15mo is on the move. And boy does he ever love our outlets. Since he's on the move we are investing in some baby proof outlet covers. Thankfully Safety 1st has some great covers. ($2.09, diapers.com)
Baby Monitors-
Like most moms you probably want to make sure that your little baby is safe at all times. And you can thanks to this digital color video monitor from Summer Infant. You can hear every peep he/she makes and get to see their face too, even from several rooms away. ($249.99, toysrus.com)
What are your must have products to keep baby safe?