Keeping baby socks on can be a challenge. They slip off easily from baby's kicks and tugs! A new and adorable mom-invented innovation keeps socks snug and on baby's feet. Sock Ons are worn over the baby sock, locking the sock firmly in place. It's essentially an elasticised garment worn over the sock, locking it into place so baby can tug at it all she likes, but it won't come off! Available in a TON of colours to complement your little one's wardrobe.
My review-
Keeping socks on my little man is a pain in the but. He  never keeps his socks on! And now that the little turkey is walking, the problem is even worse. So, I was excited to test out Sock On. Did it work? Yep! Little man's socks didn't come off at ALL and even better, he didn't even notice that he was wearing the Sock On!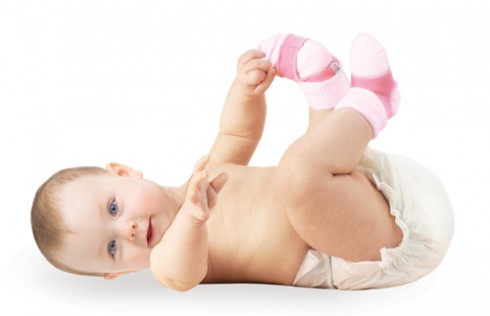 You should know that little man is never still and I was surprised that they kept his socks on, so that's a huge bonus! The only negative about this product is that they can get lost very easily. So be sure to keep them in a safe place!
Sock Ons are an essential baby item that no baby parent can do without and make a perfect little baby gift item.
Available from www.amazon.com or www.sockons.com