The holidays are upon us, and with them come the emergence of an endless stream of cocktail dress opportunities and options. But, how do you style your favorite cocktail dress?
With accessories of course! And what better way to accessorize than with fashion-forward options that are under $10? Rupee Lota, creator and designer of BombayFashions.com, gives us some great tips for this holiday season.
Red Hot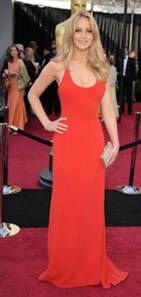 Red dresses, a staple of the holiday season, are certainly made for the woman who wants to stand out. "When you wear red, you want the dress to be the star of the show. I always like to choose shiny silver accessories to pair with red, because they are attention-grabbing without taking away from the look. I would keep it simple and let one accessory, like a statement bangle, really stand out."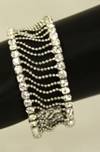 Bracelet: $3.98, BombayFashions.com
Glamorous Gray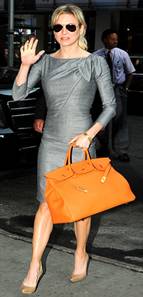 Gray dresses exude a certain air of sophistication, and the color is flattering to almost any skin tone. Rupee notes, "I love gray dresses because not only do they allow for a pop of color, but they're also unexpected when compared to the classic little black dress. Depending on the hue, I like to pair darker grays with a hot color, like orange or turquoise. Bright, small earrings and a statement cocktail ring are a nice set."

Earrings: $5.00, Ring: $4.00, BombayFashions.com
Little Black Dress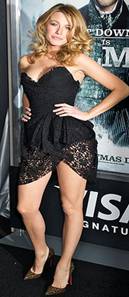 Perhaps the most versatile of the cocktail options, the classic little black dress is a staple not just for the holidays, but any time of year. "Black dresses allow for your own personality to shine through. I like to pick a bold hue for an unexpected pop of color. A look that I happen to love is a multi-colored bangle with simple silver or gold accessories," says Rupee.

Earrings: $5.00, Bracelet: $3.98, BombayFashions.com.
Winter White

This season, winter white has made a comeback. Rupee reveals, "I love neutral tones because there aren't many rules; however, white dresses are often delicate. You don't want your accessories to overwhelm the dress, so keep them minimal and pick one item to factor in a color. I like using gunmetal gray or gold accessories with a cocktail ring that features a bright hue like electric blue or hot coral."

Earrings: $5.00, Ring: $4.00, BombayFashions.com
Metallic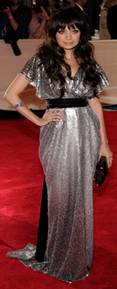 For the girl who loves to sparkle, Rupee has some advice, "Metallic prints are often very busy; you don't want your accessories to clash with the power of the dress. Keep them simple by sticking with the color that matches your frock, or go with colored matte finishes in complementary tones. For instance, if your dress is gold, try pairing it with jewel-toned accessories, like bangles and enamel earrings."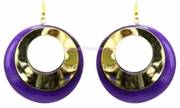 Bracelet: $2.34, Earrings: $4.47, BombayFashions.com
Information courtesy of Rupee Lota, www.BombayFashions.com.