We have the perfect gift this holiday season for all of your little angels! It's called Wuggle Pets! What are Wuggle Pets?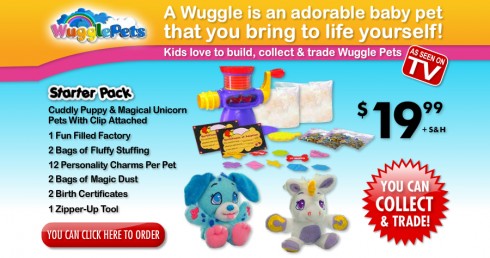 Wuggle Pets are an assortment of eight collectable baby pets that children bring to life with an easy 12-piece starter kit. The kit includes one fun filled factory, a Magical Unicorn and a Cuddle Puppy, two bags of fluffy stuffing, two bags of magic dust, two sheets of personality charms, two birth certificates and a zipper lock.
We love the Wuggle Pets! My daughter saw the kit and fell in love with it. The stuffed animals are so cute and the kit is so easy to use. Even the youngest child can easily build this stuffed animal kit. It's a great gift idea and every child will love it. I know my kids want to collect the rest of the pets!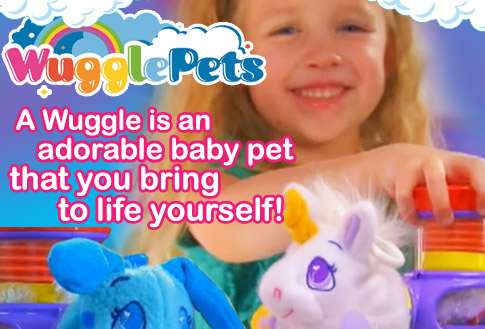 For only $7.99 for each individual kit or $19.99 for the entire Starter Kit, this activity-toy will keep a child captivated for hours and helps develop hand-eye coordination and concentration skills. Wuggle Pets are available online at
Wuggle Pets!
The product for this review was provided to us free of charge for the purpose of product testing. This does not effect our opinion of the products in any way. We only write about products we personally like and use, regardless of how they were acquired.