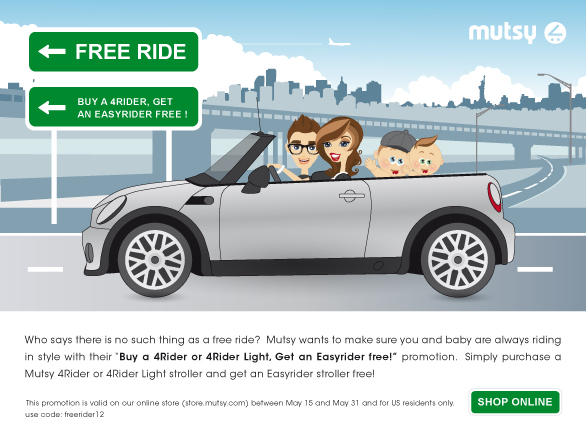 Attention all Mutsy fans! Take a free ride with Mutsy! Mutsy announced an awesome promotion, buy a Mutsy 4Rider, Get an Easyrider for free! This promotion will run from May 15 through May 31 and is valid for U.S. residents.
For more information visit Mutsy's Facebook page
or Kastelin International here or here.