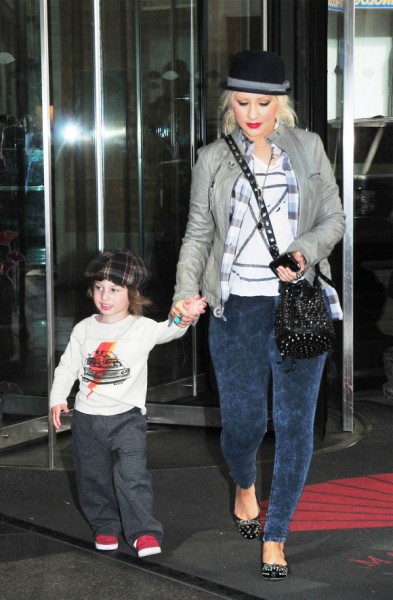 Robb & Hugo's casual chic style is loved by so many celebrities including Christina Aguilera, who was spotted wearing the collection's Blair pant last week while toting her adorable son Max Liron Bratman as they payed a visit to a friends house.
Usually Christina is spotted in rather racy or ill fitting ensembles so we were rather surprised when she stepped out in this! Her latest outfits have involved underwear, super tight unflattering dresses, wearing shirts as dresses, not to mention hideous costumes that did nothing for her curves! She looks lovely in this ensemble though and we are super pleased to see her dressing in age appropriate clothing while still looking stylish and not mommyish at all.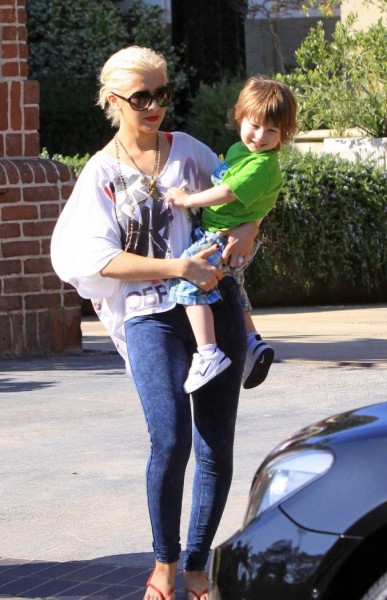 What makes this outfit work? The tightness of her jeans paired with looser fighting tops makes her look like one hot mama ready to go! Stylish, age appropriate, and hot! She loves these jeans so much that she has worn them not once but twice!
For more information on Robb & Hugo visit- robbandhugo.com
Thanks to LimeLightPics.us for these awesome photos!