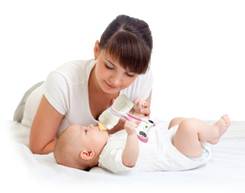 As a mom we are busy twenty-four seven. It can be hard to balance a baby, talk on the phone to hubby, send over kids off to school, and balance work. That's why a new product is helping mom's everywhere to balance their busy lives and feed baby at the same time.
Li'l helper is a revolutionary feeding product and time saver. It's a baby bottle holder that will save you so much time throughout this holiday season.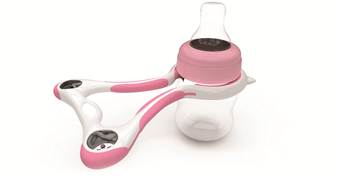 We love that this product is BPA-free product. It's important to me as a mom to give my baby the best and it's easy to do that with BPA free products. Who wants to feed their child harmful chemicals anyways?
The Li'l helper is mom's new best friend. It not only keeps infants entertained, but it also fits most bottle sizes, and effortlessly travels anywhere, including the dishwasher for a quick clean-up.
We love that it was designed to fit a baby's natural gripping tendency, making it simple for them to hold themselves and aid in child development.
To purchase this wonderful new product please visit www.lil-helper.com