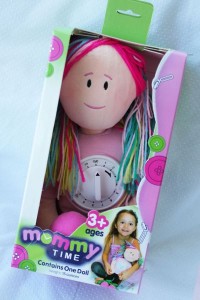 Looking for a new and fun learning for your preschooler?  TimeIn Dolls are a complete package for small motor skills!  Not to mention, she's a cutie!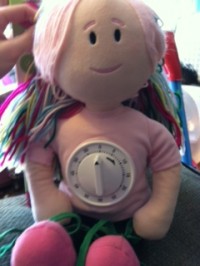 My 4 year old daughter is at the point where she wants to dress herself.  I found "Molly" (as my daughter named her) has been very helpful with my daughter's dressing routine.   Here's how the TimeIn Doll has helped my daughter.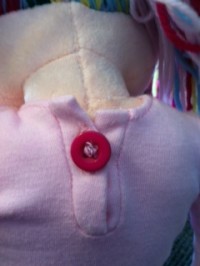 There is a button on the back of her shirt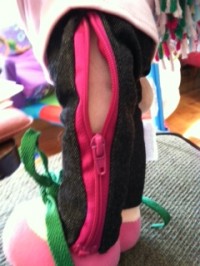 Her pants zipper
You can tie her shoes.  This is still tough, but we are working on it!
Her hands have velcro.
and her pants snap.
All of these different dressing activities are such an important part of growing up and fine tuning small motor skills.  The Mommy Time Doll is a wonderful learning tool.   "Molly" has one more great feature, she has a timer in her belly.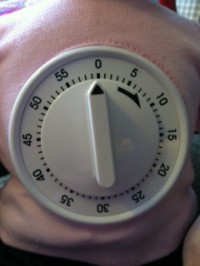 We've used this feature a lot, it's tough for little ones to understand time.  We've all been to the point of  "is it time to leave yet?"  over and over again.   Now when I say we are leaving in 10 minutes, I put the timer on the doll and presto!  It really cuts down on the anxiety of getting out the door.
I can't forget about the boys.  TimeIn Dolls also have Daddy Time, which is the male version.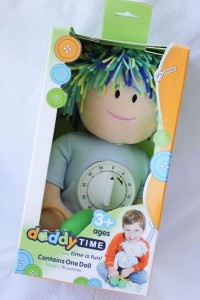 Two Thumbs up for TimeIn Dolls from us! They are fun and wonderful learning tools!
Click here to purchase your own TimeIn Dolls.
The Fashionable Bambino received the following product in exchange for writing a review. While we consider it a privilege to receive free products to review, our reviews are our honest opinion and thoughts of the product.