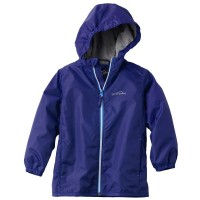 A light jacket- Forget the heavy winter coats this April. Replace all those old fluffy winter coats with a light wind breaker for the warmer days. Kohls has a great selection of windbreakers that are colorful, affordable, and easy to pull on.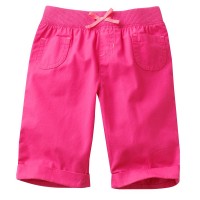 Bright colored pants- For both boys and girls this season, consider welcoming spring with colored capris for the girls and colored pants for the boys.  Kids will love the colors and you; mom will love that they look presentable.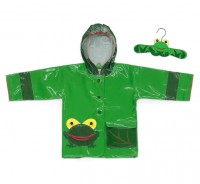 Raincoat- Grab an adorable raincoat for this muddy spring season and prepare your child to have fun in the puddles! Kidorable has a wide selection including this sweet little froggie coat that comes with a matching hanger. ($36USD)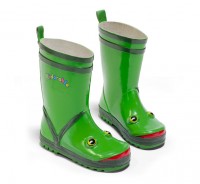 Rainboots- To go with that cute raincoat purchase matching rainboots. Or if your child is a more adventurous sort than get a mismatched pair. Either way, Kidorable sells everything from dragon boots to these cute little frog ones. ($29 USD)
What are your spring must haves for your child's wardrobe this April?