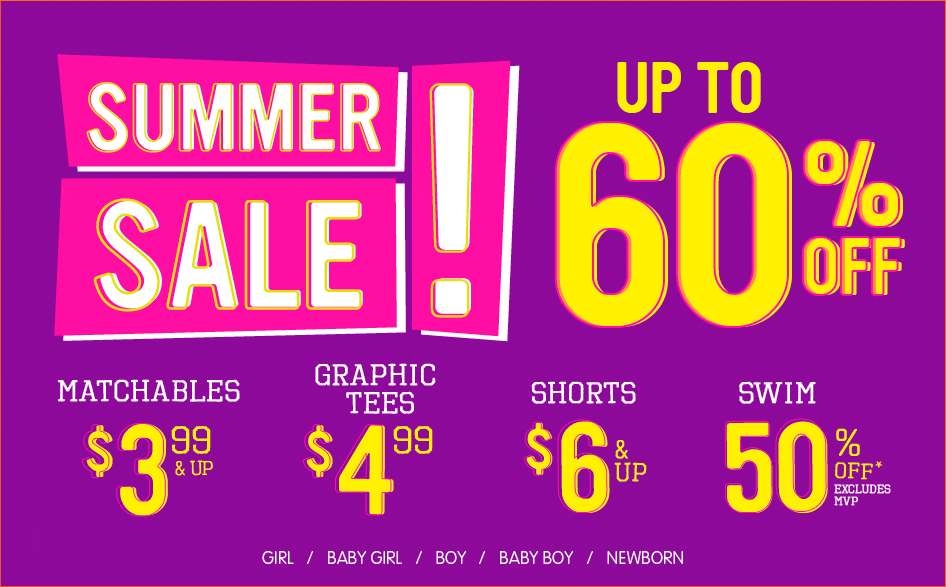 Here at The Fashionable Bambino we love The Children's Place. All of their clothing is so well made and affordable. Not to mention their newest collection for summer is utterly adorable. With plenty of vibrant prints, charming, but kid friendly styles and everything you could possibly need for your child's summer wardrobe, they have it all. From baby up to kids size 14.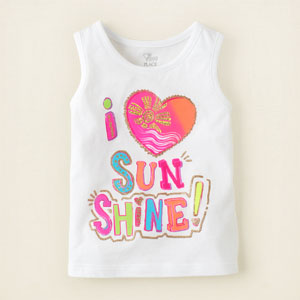 Sunshine Graphic Tank $4.99 (Regular $8.50)

Their baby girl collection features stripes, tropical colors, and funky graphics that will look charming on your little princess this summer. The girls summer collection is all peace, love, and flower inspired. The colors stand out and girls will love mixing and matching everything. The options are endless!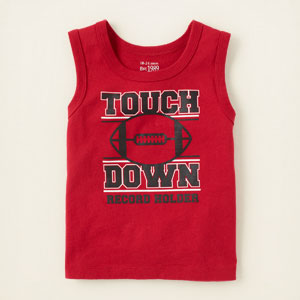 Touchdown Tank $4.99 (Regular $7.50)
The baby boy collection is all charm and sports inspired. With plenty of bold colors and styles that even dad will love. The boys collection is made with comfort and class in mind. Although boys will love how "cool" the styles are. No fuss. Just simple, plain good old fashioned sports fun is the general theme.
Be sure to check out their new summer 2013 collection instore and online at: www.childrensplace.com