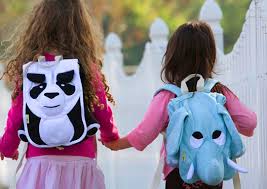 I can't believe school is starting in a few weeks. Amongst paperwork, supply shopping, lunch planning, and gearing up for the general busyness of it all, here are some things to consider when shopping for clothing and shoes for your kids this back to school season.
Quality- the school year is rough on everyone, parents and kids alike. Pressure to do good in school, make friends, and survive the day on the kids side, and rushing to and fro for activities and extras amongst everything else on the parents side. Make sure the clothes you buy for the back to school season are high quality. Don't be afraid to pay a little more if they clothing is better made. It'll pay off in the long run.
Style- Don't forget to pay attention to what your kids love. They will be wearing the clothes after all, so pay attention to whether or not Danny likes orange or Susy hates bootcut jeans. It'll be easier for everyone in the long run.
Brand-  Going with brands you know and trust is a great way to ensure that you are getting the quality, and right price for all your children's clothing needs this back to school year.
Don't be afraid to go basic- You don't have to go all out for clothes that kids are just going to outgrow. Sure, some fun things are necessary, but don't forget the basics that every kid needs. Sometimes fashion needs to take a backseat in the face of practicality.
Don't forget to have fun and make memories this back to school year! And relax in the quiet when your kids are at school.