It's hard to believe that Thanksgiving is just around the corner. Halloween was just here, and the rest of the holidays are upon us. I put together four outfits for the kids that are a great way to get you started on planning what cute ensembles they'll be wearing this Thanksgiving dinner!

Jumping Beans Owl Hoodie $9.99
Jumping Beans Jegging Scooter $7.99
Trimfit 2 Pack Girls Tights $16.00
 This adorably laid back outfit is sure to please any little girl. From the comfy tights to the cute owl graphic on her hoodie. Pair with a colored t-shirt beneath and you're all set for a day of fun with the family!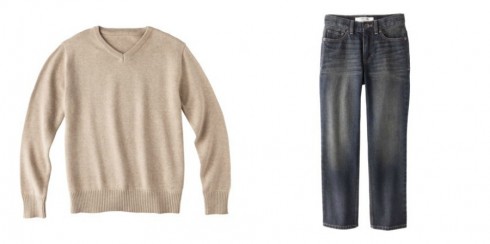 Cherokee Pullover Sweater $14.99
Cherokee Jeans $14.99
Even the fussiest boys will have no qualms pulling on the soft Cherokee pullover sweater and rugged jeans for Thanksgiving dinner.

Tulle Ruffle Dressy Cardigan $11.00
Cap Sleeve Dress $19.00
2 Pack Microfiber Tights $12.00
Plaid is IN this year, and dress up your little girl in this outfit entirely from Carter's 2013 holiday collection.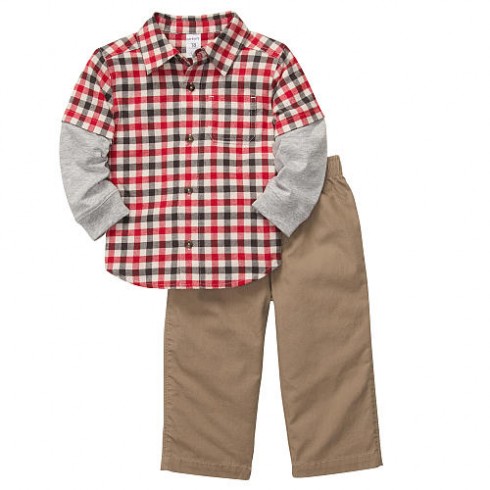 This cute layered set from Carter's is sure to make your little man look dashing. Plaid is a great look on any little man and you're sure to get plenty of compliments on this outfit.
What are you most excited for this Thanksgiving?