Etsy is one of my favorite places, all the cute handcrafted items that the different vendors sell make it a really wonderful place to shop any time of the year. Whether that's for a birthday gift or the holidays, they have some cute Thanksgiving inspired clothing that you need to see.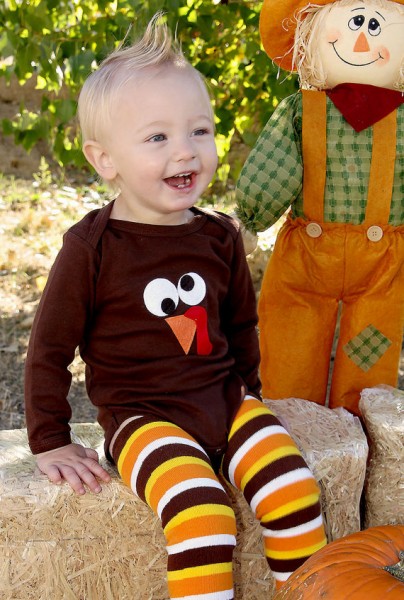 Thanksgiving Onsie and Leg Warmers ($28.95) There is nothing cuter than your littlest child dressed up as a turkey! And don't underestimate the cuteness of those legwarmers.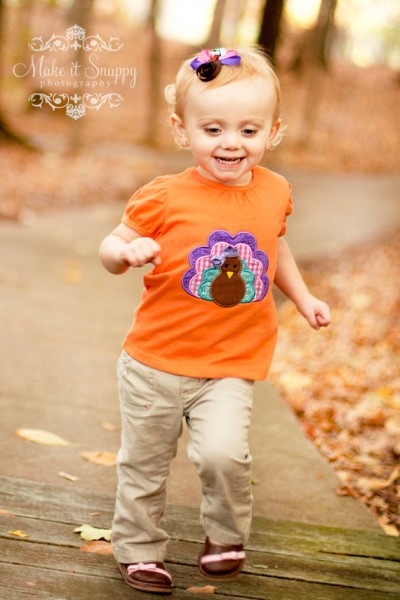 Embroidered Thanksgiving T-shirt ($19.99) This adorable t-shirt is perfect for your little girl this thanksgiving dinner. Grandma is sure to love that embroidered turkey!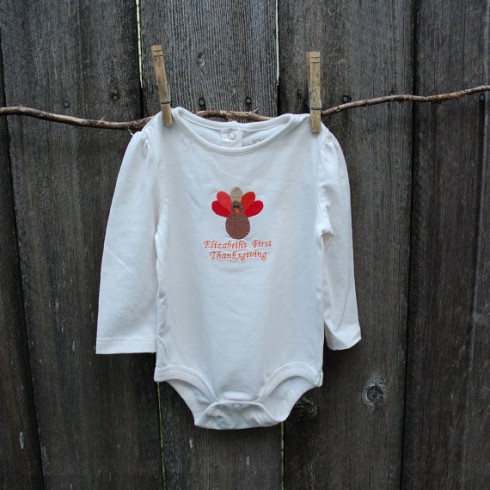 Baby's First Thanksgiving T-shirt ($21.95) This cute bodysuit is a great way to dress your little one up for their first Thanksgiving this year!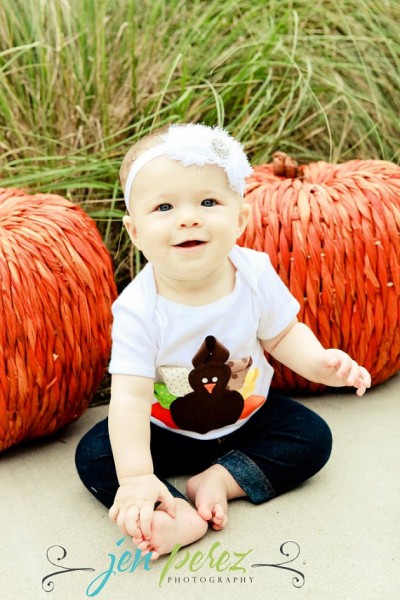 Thanksgiving Ribbon Shirt ($18.00) This adorable bodysuit (you can also order a shirt!) is perfect for little girls with the rhinestones and ribbons it has.
What favorite Thanksgiving inspired items do your kids need to own?