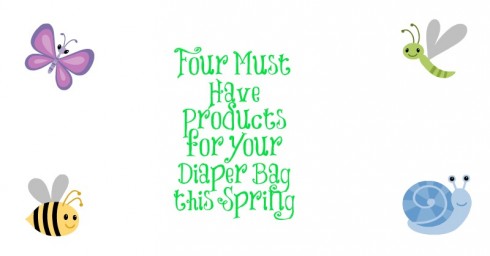 Some days I'm not sure if spring or summer is more hectic for my family. While my youngest is now three, I clearly remember the days when I was trying to
Comotomo Baby Bottles – These 100% BPA free baby bottles have a softness to them that replicates your breast. The fun, vibrant colors are perfect for spring and I love how more and more companies are going au natural with their products.
Ah Goo Baby Wipes Case Cover– This adorable one hundred percent cotton wipes case cover is perfect for adding some style to your diaper bag. It's available in twelve different styles, so there is something for every fashion sense. Who said wipes had to be boring?
eos Lip Balm- Little ones always have chapped lips, but not very many lip balms are kid friendly. They either contain ingredients that aren't the best, or kids hate the taste. eos sells chunky, yummy tasting (and smelling!) fruity lip balms that are perfect for little hands to use and mom too!
Aden + Anais Portable Changing Pads- These ultra soft roll up changing pads come in several unique and classic styles that are perfect for spring. We love how well made and designer inspired these are!
Whatever your plans are for this spring, you need these items in your diaper bag.