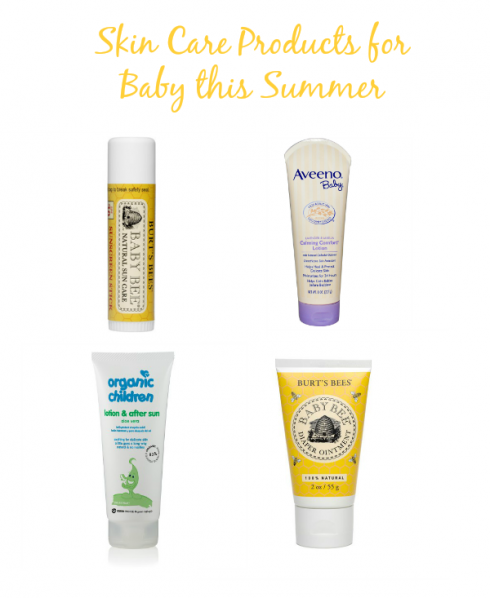 Summer doesn't have to be a time filled with sun burns and rashes, take the time to purchase products to protect your baby now and spare you both skin pain in the long run. Soothing lotions and sunscreen can make a world of difference between a good summer and a burnt one.
Baby Bee Sunscreen Stick ($10.00) This one hundred percent natural sun screen stick offers 30SPF protection for your baby while never using chemicals.
Aveeno Baby Calming Comfort Lotion ($6.99) This lotion is infused with lavender to ensure that baby's skin is soothed to perfection. Aveeno is a trusted brand
Green People Organic Kids Aloe Vera Lotion ($10.50)  Little ones get sun burned so easily, so keep this on hand whether or not it happens. You can apply it before to ward off sunburns, and after to soothe burnt skin.
Burt's Bees Diaper Ointment ($8.00) This is the one diaper ointment that has actually worked with my kids. It's gentle and all natural, so you don't have to worry about issues with poisoning if your toddler gets their hands on it. I love how well it works and how fast diaper rashes go away on little bums.
Remember, when you're purchasing products for baby that it's important to stay away from harsh chemicals that expose your baby to dangers and allergins.