It's summer!! Time to pull out the cute rompers and light summer dresses to deck your little one out in. Dressing a busy toddler can be hard in these hot months that we have ahead of us. Beautiful clothing can be hard to find that's equally light weight.
Wee Urban sells quality pieces of clothing made from 100% cotton, made with ethical manufacturing procedures. We love that they go beyond the traditional colors of pinks and blues, and offer unique prints and colors for both boys and girls.
Their urban chic style is hot on the runways this year, and we're so excited to share with you our favorite item from their shop.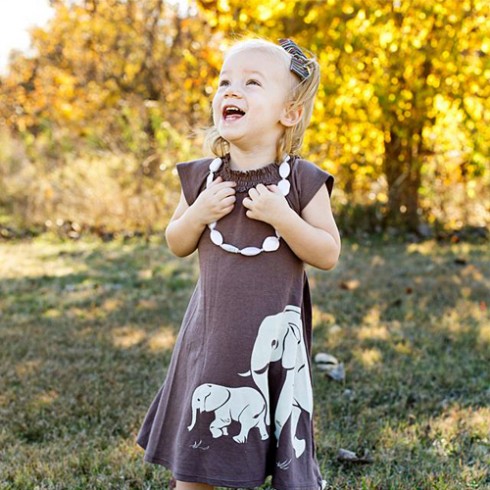 The Wee Urban Cotton and Bamboo Dress is perfect for summer with its clean style, bold color options, and soft fabric.
There are four style options for this dress, a neutral brown elephant dress, a pink giraffe dress, a soft owl dress, and a warm peacock dress.
We advise styling this dress with matching flats and a hair bow for the cutest ensemble this season. However, come fall you can layer with a cardigan and leggings and have an entirely different outfit!
We're completely in love with Wee Urban, and love the effortlessly chic sense of style that they're bringing to the web. Check them out at- weeurban.com