Teething is the absolute worst for both mamas and babies. Luckily, there are several great natural remedies out there that are not only safe for baby, but effective too!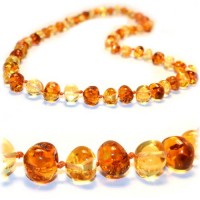 Amber Teething Necklaces Amber teething necklaces are currently taking the green world by a storm. These necklaces calm a baby simply by releasing calming properties into the bloodstream. They're safety knotted so the beads cannot come off the necklace, making it perfectly safe for little ones to wear.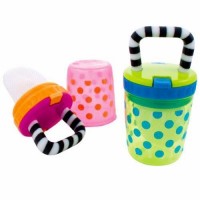 Sassy Teething Feeder Cold foods are perfect for teething little ones, but the teething hazard of just handing a baby a piece of apple is ludicrous. No parent would do that. Thanks to Sassy, you can give your little ones cold foods safely. Simply place the cold (preferably frozen) food in the mesh bag and give to your child. The feeder even comes with a snap on cover to keep food clean and ready to eat.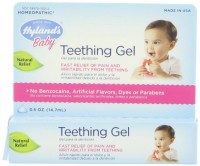 Hyland's Teething Gel Most teething gels are far too dangerous for babies, but this one is different. It's free from aspirin, acetaminophen, and benzoczine.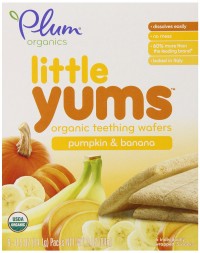 Plum Organics Teething Biscuits Made from wholesome fruits and vegetables, these teething biscuits are organic and dissolve easily inside little mouths.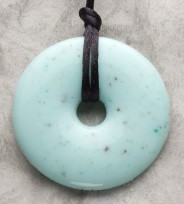 Mommy Teething Necklaces Smart Mom Jewelry creates these fantastic teething jewelry that mom wears that baby can chew on! Their products are one hundred percent natural and one hundred percent safe for baby.