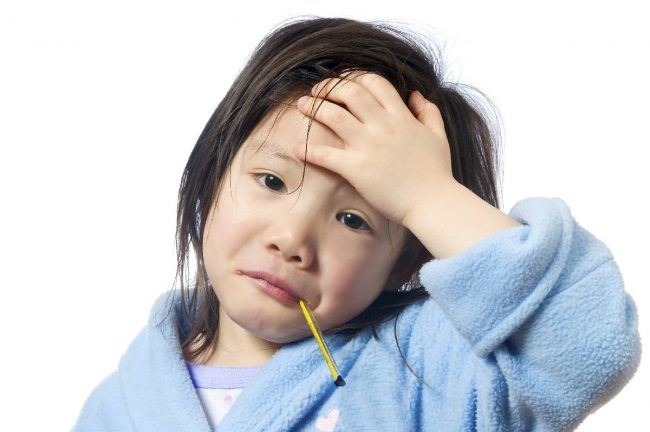 If you're a mom, chances are you have already heard about Rotavirus, as it is a very common childhood illness. It is commonly reffered to as "the stomach bug". To sum things up, rotavirus is known to be a virus which infects the bowels and causes acute bowel and stomach inflammation. Rotavirus is well known as being the most common reason behind severe infant and children diarrhea. It is responsible for the death of around 500,000 children every year across the globe, generally due to dehydration or lack of fluids. In most cases, symptoms of rotavirus generally go away within just a few days.  The most important thing to do is to give your kids plenty of water to drink or fluids by the mouth to rule out dehydration.
If you have a rotavirus infection, you will generally see symptoms within a couple of days of exposure. The initial symptoms of rotavirus infection are vomiting and fever which would be followed by watery stools or diarrhea for 3-7 days. Rotavirus infection may be accompanied by abdominal pain. In healthy adults, a Rotavirus infection usually only results in mild symptoms and in some cases, none at all.
How Does Rotavirus Spread?
Rotavirus seems to be present in the intestines of any infected person and it can easily pass out in stools. It can spread easily from an infected individual to another, just from close contact. This is mostly because the Rotavirus is present on the infected individual's hands after he has used the toilet. In cases of smaller children wearing diapers and nappies, it could be spreading from the hand of the infected individual who is changing the child's diapers or nappies. Objects or surfaces that have been touched by the infected individual would facilitate the virus to get transmitted easily to others. Rotavirus could be transmitted if the infected individual cooks and prepares food for others.  Rotavirus can affect a large number of people in schools or nurseries. It can take around 48 hours for symptoms to develop after your first come in contact with the rotavirus. This period is often, referred to as, the virus's incubation period.
Diagnosis of Rotavirus
Rotavirus is generally diagnosed once a sample of you or your children's stool has been sent to the lab for testing. In case of a Rotavirus infection, an ELISA is usually used as an effective screening tool prior to other more in-depth examinations recommended by the doctor. A doctor would be suggesting a customized enzyme-linked immuno sorbent assay kit if your child is showing symptoms or signs of Rotavirus infection or if your doctor wishes to rule out the infection and persue other options.
Symptoms & Signs of Rotavirus Infection
The initial symptoms would include high fever and vomiting. These would be followed by watery diarrhea. Diarrhea can range from mostly mild to severe. It is expected that diarrhea would clear up in around three days in most cases but could persist in some cases for about 9 days. Your child may experience uncomfortable stomach cramps, that usually subside after he passes stool every time.
Because of diarrhea and vomiting, your child or you could be susceptible to dehydration. Mild dehydration is very common in Rotavirus infection and is generally taken care of by drinking lots of water and other non-sugary fluids. Remember severe dehydration can be fatal, so it is important to consult a doctor as soon as you see symptoms of dehydration in your child.
Symptoms of Dehydration
Symptoms of dehydration would be including passing very little urine, having a dry tongue, or a dry mouth, or dry lips, sunken eyes, very few tear drops when crying, weakness, lack of energy and extreme irritability.
Conclusion
You must not treat Rotavirus infection lightly particularly if you see symptoms of dehydration in your child. The usual symptoms of severe dehydration would be drowsiness, mottled or pale skin, much fewer wet diapers, cold feet and hands, and fast breathing. This should be treated as a medical emergency and would be requiring immediate medical intervention. Don't hesitate to call your doctor!
Author Bio: Isabella Rosellinee is a pathologist at a premier medical research Centre in Illinois. She has conducted a sizeable amount of research on the ELISA kit and the tests involved with it. She recommends customized enzyme-linked immuno sorbent assay kit for the detection of several diseases.