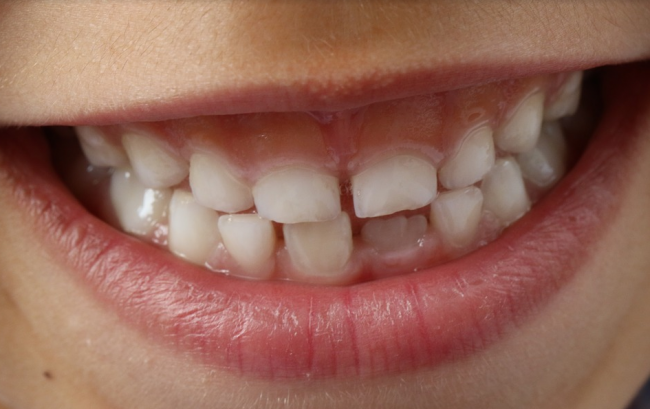 Having healthy teeth is about more than having a beautiful smile. By keeping your teeth in good shape, you can prevent diseases, maintain fresh breath and avoid painful and costly surgeries. Practicing good oral hygiene is crucial at any age and as you get older your teeth require extra care. However, practicing good dental habits begin during childhood.
Dental Health for Children
Even though children's teeth are brand new, practicing strict oral hygiene is still crucial. Children as young as nine months old can begin to develop tooth decay. When a child's teeth begin to come in at around the age of six months, invest in a soft and gentle toothbrush. Clean your child's teeth twice a day. Use a fluoride-free toothpaste on your child's teeth until they are old enough to spit. According to some professionals, you should brush your child's teeth until they are six years old. Once they are old enough to brush their own teeth, it's wise to begin taking them to a dentist once a year for a checkup and professional cleaning from places such as Family First Dentistry, LLC. It's important to feed your child a diet that is low in sugar in order to protect them from developing cavities.
Dental Health for Adults
According to the CDC, almost 50 percent of Americans have gum disease. About one-third of Americans have tooth decay. Most often, these conditions are preventable. By practicing good dental hygiene habits and going in for annual dental cleanings, you can significantly reduce the risk of developing gum disease and tooth decay. To maintain good oral hygiene as an adult, brush your teeth after every meal and floss twice a day. It's also important to maintain good lifestyle habits that will keep your teeth healthy. Smoking cigarettes can significantly damage your teeth and cause gum disease, cavities, and yellowing. Avoid a diet that is high in sugar to prevent plaque from developing on your teeth.
Dental Hygiene for Seniors
The CDC states that 25 percent of Americans over the age of 60 no longer have any natural teeth. The two main causes of tooth loss are gum disease and tooth decay. As a senior, it's incredibly important to maintain good oral hygiene habits and see a dentist at least once a year for a professional cleaning. After the age of 40, your risk of developing oral cancer is greatly increased. By attending annual dental checkups, you can catch oral cancer while it is still treatable.
Regardless of your age, good dental hygiene habits are crucial in order to prevent disease and keep your smile looking beautiful. By caring for your teeth properly, you can have healthy, gorgeous teeth well into your old age.