The Fashionable Bambino received the following product in exchange for writing a review. While we consider it a privilege to receive free products to review, our reviews are our honest opinion and thoughts of the product.
Just in time for Easter…..
I expect and receive great things from Kohl's. Â I have a weakness when it comes to Kohl's, they have great sales, great coupons, and don't even get me started on Kohl's Cash! Â  Kohl's doesn't break the bank for my family and the quality of items I've gotten is great for us. Â I was beyond excited when I was able to review a few pieces of Kohl's Children's spring clothing for my daughter from Kohl's.
With Easter coming, we needed an Easter Dress and Kohl's doesn't not disappoint.
This is a Rare Editions Floral Sequin Soutache Dress.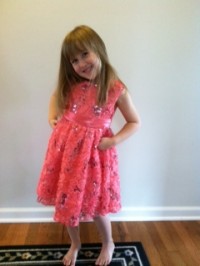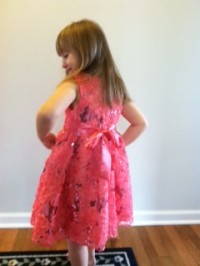 It's available in sizes 4 to 6X. It's perfect for every little princess in your house!  This will be her Easter Dress this year.  On the back is a ribbon to tie in a bow.  The dress has lace flowers and in between are the sequins.  The dress is polyester and machine washable!
Who's ready to go sailing?
This is Sailboat Polo Dress by Carter's is just adorable!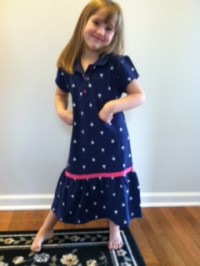 It's a little big on her for now, but she will grow into it. Â She loves the little white sailboats all over it. Â It's 100% cotton and machine washable.
Ready for some fun!?
These next few outfits are made with fun in mind.
This is a Carter's Shirt – Gray Polka Dot Tunic – It has an adorable yellow flower and pockets on each side of the bottom of the tunic. Â Really cute and soft! Â This shirt is 100% cotton and machine washable.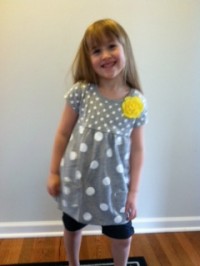 Sonoma "jean" shorts – Kohl's playfully calls then Sonoma Jegging Shorts.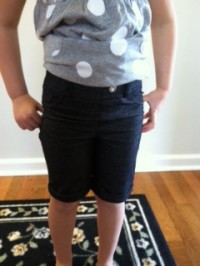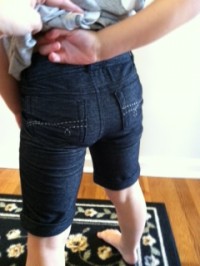 Jean short are really "heavy" and can be uncomfortable in the summertime. Â These Jegging shorts are perfect! Â Soft and lightweight, they are made of cotton, polyester & spandex and machine washable.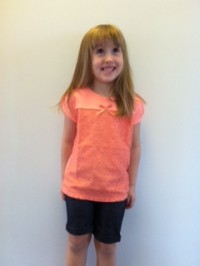 Here she is being silly. Â This shirt again is soft and lightweight for the upcoming summer. Â The bottom of the dress has a lace overlay the lace is flowers. Â This shirt has a mixture of cotton, polyester and nylon (the nylon is in the lace overlay). Â Yet again this shirt is machine washable. Â The shorts she is wearing are the ones from above.
Chaps Floral Tunic and Leggings Set –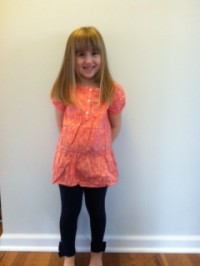 This oh so cute outfit is great for the Spring time. Â The shirt is 100% cotton and the leggings are 95% cotton and 5% elastane and machine washable. Â The shirt is gathered under the 3 buttons and a ruffle at the bottom. Â The shirt also has tiny circles and flowers on it. Â The legging are just adorable. Â There are 2 snaps at the bottom of the legging with a ruffle. Â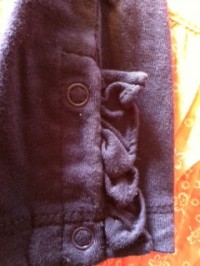 If someone is looking for outdoor wear, shoes, dressy wear, appliances, bedding, even toys. Â I tell them to go to Kohl's, they have never let me down and have great sales!