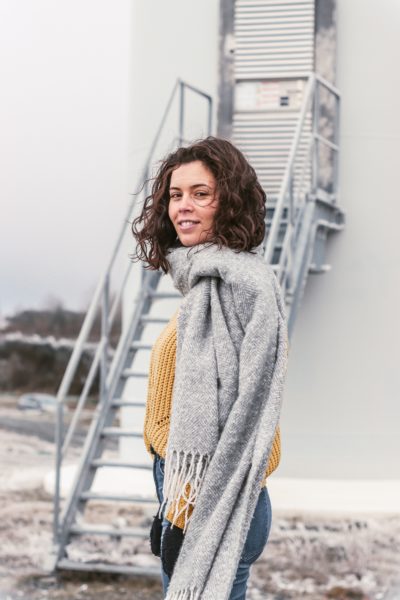 For ladies under 5'4", there are plenty of tips and tricks you can use to help you find clothes that fit your frame and give the illusion of a few extra inches. Try these out so your fashion choices are anything but small.
Back to Basics
Your first layer can be one of the most important when it comes to pulling off an outfit. A poorly-fitting bra or underwear can cause other clothing times to fall awkwardly or can show through your top and bottom, giving an unpolished look to your outfit. When you're petite, finding bras and underwear that fit can be even more challenging than it already is. Looking for brands that specialize in bras and underwear for specific needs will save you from many headaches
If you're small-chested, look into Lulalu, a brand specializing in cup-sizes A and smaller. If you're larger-chested, companies like ThirdLove offer a range of sizes and shapes for better support.
Creative Sizing
Depending on the brand, it may be worth looking at the children's section to see if the measurements are closer to what you need. Sometimes larger children's sizes fit petite proportions much better than smaller adult sizes.
This is especially true when it comes to shoes, which may also be less immediately identifiable as a children's product if you choose to wear them. For example, a pair of tall boots for children may be shorter than a comparable pair for adults, which means they'll hit a more flattering place on shorter legs. An additional bonus: children's styles are often less expensive than adult ones.
Tailoring
You may be able to find items that get close to fitting, but don't hit the mark perfectly. Knowing the basics of tailoring, like shortening the sleeves of a shirt or hemming your pants, can help you make simple alterations that have a big impact on how your clothes fit.
For more significant alterations, like those needed to tailor a blazer or take in a dress in multiple places, enlisting the services of a professional tailor is the way to go.
If you're not confident in your own sewing ability or don't have time to take an item to a tailor, there are tricks to keep you looking put together. Rolling sleeves to your elbow can give you a casual look while also hiding sleeves that may be too long. If your shirt is too big, considering tucking it in and layering on a fitted blazer to disguise it. Avoiding oversized styles overall is a good practice for women with smaller frames, as it's easy to be overwhelmed by them.
Optical Illusions
There is a multitude of tricks to make yourself seem taller. Matching the color of your shoe and your top can elongate your legs, as can wearing vertical stripes. Cropped length tops paired with high-waisted pants also offer an illusion of height.
Being on the shorter side doesn't have to mean making small choices when it comes to fashion. While there isn't much you can do to actually make yourself taller, there are plenty of ways to dress in a way that flatters your frame and creates an image of additional height.