New York Fashion Week is underway and will feature runway shows from four different cities for an entire month. The runway models are dressing in desirable fashions that are the next in thing. Guests of the shows love dressing in designer must-haves. Now is the time to plan your wardrobe for the next spring..
iWave, a leader in designer accessories for your electronics, has launched an exclusive collection in honor of this year's Fashion Week. It is the Indian Pink Swarovski Crystal collection. They are gorgeous looking and will dazzle your fashion sense. The new iWave Accessories include pink ear buds, iphone cases, and headphones that are incrusted with hundreds of genuine Swarovski crystals giving your look an extra pop.
These designer pieces may be dazzling, but go for a pretty dazzling price too:
Headphones are $2,000.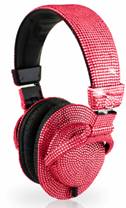 Pink iPhone case is $200.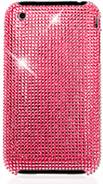 Pink Ear buds are $60.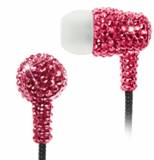 Please note: iWave's website requires registration.