Congrats to……..
Jennifer Marie!!!! you won this giveaway!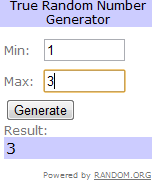 You will be receiving a e-mail from us shortly. Please check your e-mail to claim your prize. Winners chosen by Random.org! Thanks to all who entered and to The Bar Method for sponsoring this fabulous giveaway!
~~~~~~~~~~~~~~~~~~~~~~~~~~~~~~~~~~~~~~~~~~~~~~~~~~~~~~~~~~~~~~~~~~
The Bar Method is pleased to offer you all the opportunity to win a copy of their new Pregnancy Workout DVD and a Bar Method Onesie!
Master teacher Lee Potter in her third trimester with twins adds her own special wit and playfulness to the Bar Method's pre-natal workout, long-standing and popular class at its flagship studio in San Francisco.
Lee leads you through this 45-minute long series of gentle, safe and challenging moves, including free-weight work, thigh exercises, standing seat-work, and abdominal strengthening exercises performed while propped up on pillows. Lee's fellow performers are Hannah Blue, co-owner of the Downtown San Francisco studio and Lauren Dunning, a teacher at the Downtown San Francisco studio, both appearing in this DVD in their second trimester. As Lee puts it, this DVD "will help you feel strong during your pregnancy, will assist you in delivering your baby, and will snap you right back into shape." Retail: $20.00
The Bar Method is full-body exercise program created by Burr Leonard. The workout utilizes a ballet bar fitness technique and draws from the principles of isometrics, dance conditioning, interval training, and physical therapy. The result is a noticeable "Bar Method" sculpted body featuring:
* Firm, elongated muscles
* Reduced body fat
* High muscle definition in the chest
* Improved posture
* Long, narrow thighs
* A lifted seat and defined hamstrings
* Strong, flat abdominals
* Increased stamina and energy
* Extended youthfulness
So you wanna win a pair of dvd and shirt???? Estimated value $25.00
Tell me why you want to win!
Extra Optional Entries: (Leave 1 comment for each extra entry.)
1 Entry: Follow @fashionablebaby on Twitter (include your Twitter name in comment!)
1 Entry: (per day) Tweet about this contest. Leave 1 comment for each tweet with the link to tweet. Or copy & paste the following:
I just entered to win The Bar Method Pregnancy DVD and shirt! @fashionablebaby http://bit.ly/eBfUB6 #GIVEAWAY
1 Entry: Become a fan of The Fashionable Housewife on Facebook
1 Entry: Become a fan of The Fashionable Bambino on Facebook
1 Entry: Become a fan of The Fashionable Gal on Facebook
1 Entry: Become a fan of The Fashionable Plate on Facebook
1 Entry: Subscribe To The Fashionable Bambino RSS Feed
1 Entry: to The Fashionable Bambino Newsletter
5 Entries: Enter one of our other Giveaways
(5 entries per additional giveaway entered.)
5 Entries: Share a link to this giveaway on your Facebook wall. (Leave comment with link back to your Facebook profile. Must have more than 50 friends!)
10 Entries: Post about this contest on your own Blog and link back to this post and .
Note: You must leave 1 comment per entry. Extra entries will NOT be counted unless you leave a NEW comment for each one (not a reply).
Details
Contest runs from April 4th, 2011 till April 17th, 2011. Last chance to enter is at April 17th, 2011 11:59pm ET.One winner will be chosen with Random.org and notified by email within 7 days of contest end and asked for full name, address and phone number (for shipping purposes). If no response is given within 48 hours, different winners will be chosen, so please be sure to check your email!
Entrants must be 18 or older and located in the US only.
Prize will be provided and shipped by The Bar Method.
The prize or prizes have been provided by the company and not myself. The brand or company is not a sponsor, administrator, or involved in any other way with this giveaway. All opinions expressed in the post are my own and not those of the company providing the prize.
If you are the winner of this giveaway and you do not receive your item within 8 weeks of sending us your mailing address, please email us and let us know.
---
>