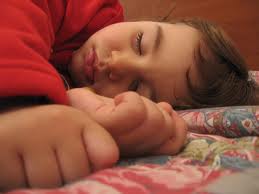 One of the biggest challenges as a parent is getting your child to sleep easier. Somedays it can be a nightmare just to get them to sleep. Other times it's a piece of cake, but as a mom of eight here are my tips to help get kids to sleep easier.
Cut back on the sugar- This may be obvious, but cut back on the sugar. Kids hyped up on sugar will not fall asleep. Not only is alot of sugar, not very good for kids but it'll make your job as a parent a nightmare. So cut back. Give them healthier alternatives such as grapes,
 Sing to them- You don't have to be Mariah Carey, just sing a simple lullaby or two. I've been singing to my children since I had my oldest. They love it and it's a sure way to get them drifting off in a few minutes.
Read to them and cuddle– Cuddling with your kids is a great way to show them that you love them and to get them to calm, and settle down. Plus the majority of kids would love to fall asleep to the sound of mum or dad's voice.
Music- Maybe it's obvious, but music is the one big thing that will get my youngest son to sleep. Mumford and Sons or a soothing lullaby from Beethoven will have him down in a ten minutes tops.
Lavender- Lavender essential oil sprinkled on pillows and blankets is a soothing, natural way to calm kids wild nerves. It's the only thing that works for one rowdy little child of mine.
What do you do to get your children to sleep faster?