Great news fashionable moms! Melissa & Doug is going to be on sale at One Kings Lane tomorrow!!
Our family are huge fans of Melissa And Doug toys! We have the pizza set, the cookie sheet, the cake set, the sushi set and a few other food related toys. They are the most used toys in our house!
Normally a little pricey, you can snag some of their best sellers on One Kings Lane tomorrow! I will definitely be hitting up the sale for my kids upcoming birthdays.
Melissa & Doug
A trusted name in child's play, Melissa & Doug is synonymous with thoughtful, interactive, high-quality toys, beloved by parents and kids alike. This selection includes a wide range for toddlers and older kids, from colorful pull-alongs to crafts and puzzles, all made to keep little hands busy and brains engaged.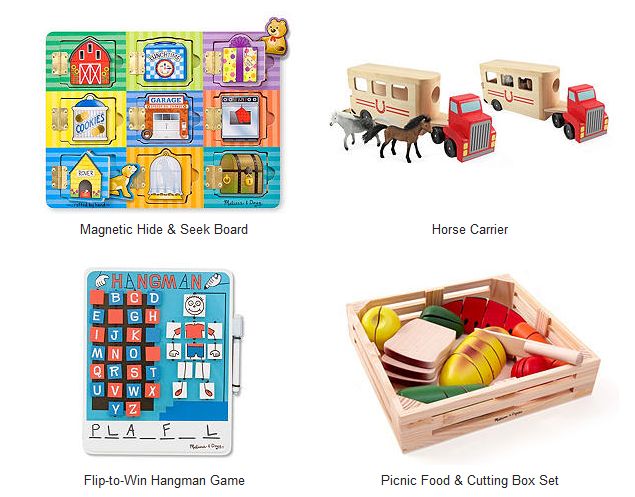 This sale ends Sunday, June 23rd