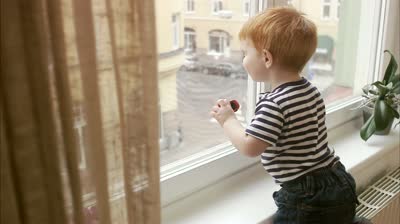 For the littles in your family, having your older children go back to school may be hard. They're losing their best friends and playmates! Amidst the busyness of everything else, don't forget about them! Take some time out with these ideas to help them cope for the first few days.
Reassure them that they'll be home soon- Let them know on that first day that it's ok. They'll be back home soon and the day will be gone before they know it.
Read to them- When they're missing big bro or sis pull out a few books and distract them with reading.
Have a picnic lunch beneath the table for the first few day- For that first few day, which is always the hardest consider doing a picnic lunch beneath the table to make it more fun for them and you.
Make them "school" lunches- The beneto crazy is taking over pinterest and mommy blogs, and it's no wonder why! When making your other kids lunches, or benetos don't forget to make one for your favorite little person so they can feel grown up too.
Let them have "school" supplies- When the older ones get their back to school products, let them get a notebook and a few folders. They'll have fun playing school while you clean and get tomorrow's lunches ready.
As always, remember to be patient with them and wait until it passes. It'll be a few weeks and then they'll be used to the swing of things. What are your tips for helping the littles cope with older kids going back to school?