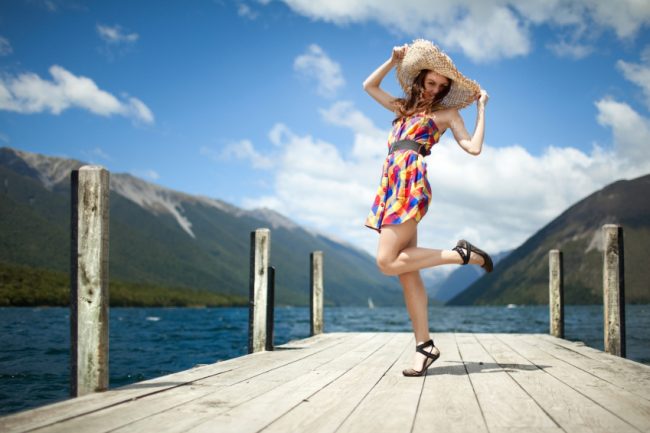 When you look inside your closet, you might see the same boring articles of clothing that you've seen for months or years. There is a time when you need to purge the items that you have and get new clothing, but you might not have the money to do it all at one time. Fortunately, there are a few secrets for finding deals on the latest styles so that you have an updated wardrobe.
Know the Sales
Most people think that Black Friday is the best time to get deals on clothing, shoes and accessories. While there are some deep discounts, there are a few other times during the year when you want to shop for clothes. Wait until early January and toward the end of the month of June to get the best deals. Stores will begin offering clearance prices on the items from the season to make way for the new inventory. Don't forget to sign up for text alerts from the store to find out when clearance sales begin.
Find Friends
This secret might be a bit harder, but if you make friends with the sales manager or someone who works in the clothing department of the store, then try to get the inventory schedule. This is the schedule of when new items arrive in the store. When a store gets new items that are sold at full price, the store needs to get rid of the older items, and they will be put on sale for you to purchase. Stores like Simple Addiction often have sales with large discounts as soon as new items appear on the website.
Coupons and Promo Codes
One of the easiest ways to save money is to use coupons. Most coupons for stores can be used in conjunction with a sale but not a clearance. If you wait for the bigger sales, then you can get clothing for a fraction of the price you would pay for a new item. Most stores have promo codes that you can find online, but there are some that are only sent to those who sign up to receive email or text alerts, giving you an advantage over other shoppers.
Consignment
There are numerous consignment stores that have stylish clothing that people don't wear anymore or that people need to sell to make money. You could take the clothing that you have to the store to use as a credit toward your purchase of newer items. This idea works well with children's clothing.
Getting deals on clothing is easy if you use a few tricks. Look for clothing in the off-season instead of buying items as soon as they appear on the racks. Having friends who work at a clothing store isn't a bad idea as you can get inside information about new sales and new inventory.