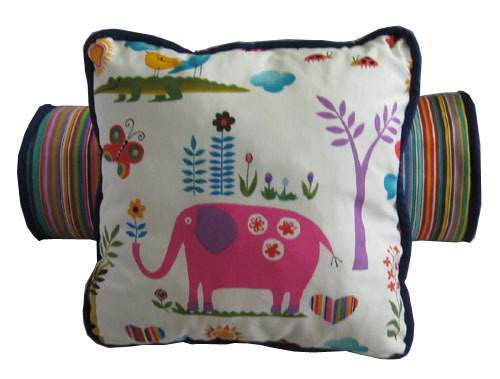 Sometimes, you have a vision of what your bambino's nursery will look like from the moment you hear the whoosh-whoosh of his or her tiny heartbeat. And sometimes, this vision seems impossible to realize, no matter how many baby superstores you visit or internet searches you perform in your quest for the perfect linens and accessories. But it's not.
Over at Oh Petit Bebe, you can custom order crib bedding (for both standard and Stokke cribs) as well as other nursery items without breaking the bank (example: a custom bumper is $50, a fitted sheet $20). Simply purchase your dream fabric in the yardage indicated on the site, mail it in with your specifications, and start checking your mailbox–most orders are complete within 3-7 business days.
Nowadays, there are no impossible dreams!