For those of you who do actually buy designer clothes for your children, Everything But The Princess is another website that carries those designer pieces you are looking for. This is the second website I mentioned a couple of weeks ago when I posted about Catimini. When I came back to Everything But The Princess this week, I learned that there is a sale going on – perfect timing! These are not what I would usually buy; I share it for those readers who may. So if you love designer clothes, why not shop the sales to get a better deal?
I thought I'd share my favorite and then provide the current sale page, which is actually their Deal of the Day page.
Here is the Tralala Winter Bloom Swing Set, which is precious on this little model: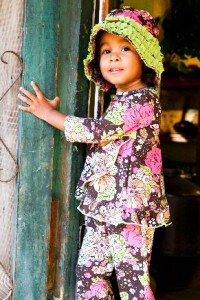 The price tag is $42-44 for the top and bottom. The hat is sold separately. It comes in sizes 2T-6.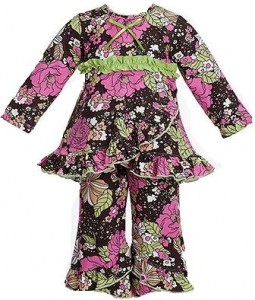 Everything But The Princess is a very girly site…gotta love the "pretty in pink" saying because it is so true. Pink just adds a soft, feminine touch. Isn't pink always a favorite among our princesses?
Maybe all of you would like to share how your princesses like to dress and how you affordably dress your princess in cute clothing.
If you didn't have to think twice about purchasing clothing, would you change your spending habits or would you continue to shop the way you do? I'd like to think that I wouldn't change because I am not into brand names, per se, as much as I am into supporting a product that I know I can count on.