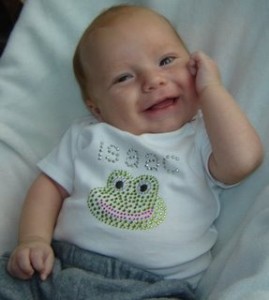 Do you have any baby showers coming up or wee ones to buy gifts for? Then we may have just found the perfect thing for those in need of some fresh input on what to buy. "Blinged-Out" Baby Onesies. These customized onesies are made to order by a Mom and Grandma, Stephanie Kalfus.
Each onesie is very soft, high quality, as Carter's is a well known brand that endures many washings and is made of 100% cotton. The onesies may be purchased in either short sleeve or long sleeve and there is a slight difference in price in the longer sleeved onesie. The customization is adorable, as you will note from the photo samples.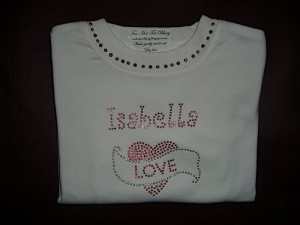 The detail and designs are far to many to feature in a single blog post, so at the end I have some links that will provide you with additional resources and lead you to a slide show to reveal the vast variety and detail Mrs. Kalfus puts into her work. Too Hot Tot Bling is a great company and these onesies would make great gift ideas for the upcoming holidays or for birthdays.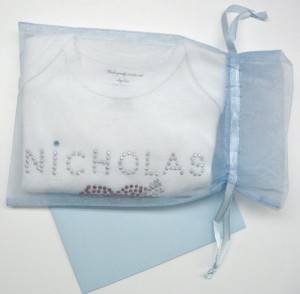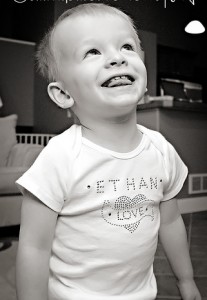 Each onesie also comes with a beautiful drawstring organza bag – pink or blue are very popular colors for gift items. Aren't they sweet? The children and the onesies!
Additional Resources: