Have you heard of 6pm.com? It's the sister sight of zappos.com
and offers a wide selection from top designers at up to 75% off retail.
This week Polliwalks Footwear is on sale for $6.95!
All styles are $6.95 until 12/11 so hurry!
Last time they were on sale, I bought the Polliwalks Furry Kitty shoes in Lilac
for my daughter…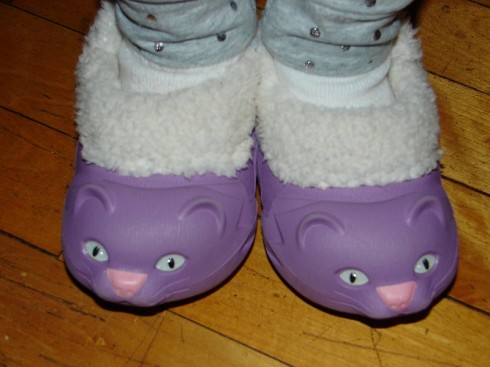 She absolutely loves them and has worn them every single day since they arrived. Sometimes on the wrong feet… but they still look adorable as you can see!