Hope you all don't get tired of hearing about BPA, but this substance is a real concern that we really need to know more about. Today I came across another article done by National Geographic about a new study that claims to confirm that BPA is linked to Heart Disease. Another reason to change our babies bottles over to BPA-free baby bottles and our children's sippy cups over to BPA-free cups.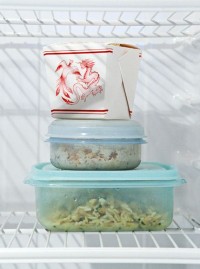 Photograph by Charlie Roy, Getty Images
Here's an excerpt from the article, but please visit National Geographic News for the complete details:
Cutting BPA Risks a No-Brainer

Bisphenol-A exposure is certainly not the only factor in heart disease, but reducing at least one possible risk is a "no brainer," the University of Missouri's vom Saal said.

For instance, people can limit their exposure by not microwaving polycarbonate plastic food containers (which normally have number sevens on their undersides), avoiding canned foods, and using BPA-free baby bottles, according to the U.S. National Institute of Environmental Health Sciences.

"It's not a pretty picture," vom Saal added.

"This is a bad chemical, and it should not be used in the way it's being used."
It is too bad that it takes so long to see the long term effects of certain substances and products; I just find it all very sad.
Again, the link to the National Geographic article titled, BPA Linked to Heart Disease, Study Confirms