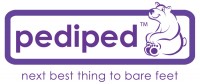 We've posted a lot about pediped® footwear and now with spring and summer around the corner, it is time for them to unveil their 2010 Spring/Summer Collection of kid's footwear. I have to tell you they have some sweet looking shoes for the young ladies this spring! Gotta love their photos too! I actually bought a couple of pairs of pediped's shoes during their Make-A-Wish promotion and I'll have to remember to post a review of them soon. Well, the sandles will have to wait because my daughter isn't wearing them yet! Here's what our public relations rep sent us to share about the new pediped® collection:
The Spring/Summer 2010 pediped® collection introduces more than 60 new styles including 25 Originals® styles, 4 Roman-inspired gladiator sandals for the Couture Collection and 39 Flex® styles. pediped's most exciting collection to date begins shipping February 2010.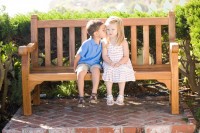 The FlexR styles are all about innovation and boast new features incorporating the latest technologies including:
. Memory Foam TechnologyT (MFT). Featured in select sandals and the new ballet flat collection, memory foam allows the shoe to mold to a child's foot creating a custom insole that provides the ultimate in comfort.
. Machine washable shoes featuring DRYZR Technology. Select Flex® styles are now safe for your washing machine. Another feature of these sporty shoes is the addition of DRYZR technology insoles. The Joelle, Joel and Adrian styles will contain DRYZR technology which absorbs moisture, and resists odor development. Imagine, no more dirty or smelly shoes!
. Playground Collection. Made with 100% natural cotton uppers and lining, these durable shoes are made for an active day at the playground yet are stylish enough to be worn anywhere. The playground collection includes the attractive Conner, Jenna and Molly styles at an extremely affordable price.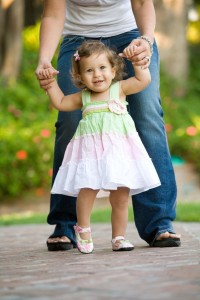 Flex® styles range in price from $34-$52 and are available in EU sizes 20-29.
The Originals® collection introduces fun, colorful sandals, maryjanes and sneakers that utilize innovative materials such as printed leather and eco-friendly cork. The Originals® collection will retail for $32 and is available for children 0-2 years.
Spring/Summer introduces the second quartet of the limited edition Couture Collection with Roman-inspired gladiator sandals perfect for any mini-fashionista. Arriving in gold packaging, these head-turning metallic leather shoes with ankle-straps are perfect for everyday wear. The Couture Collection will retail for $42 and is available for children 0-2 years.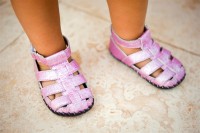 All new featured styles in the Spring Summer 2010 collection will be available immediately with the exception of a few select styles which will be available early March.
A range of coordinating pediped® socks and hosiery and pediped® hair clips by No Slippy Clippy® are also offered to complete any and every Spring and Summer ensemble.
In addition to providing the perfect combination of style and comfort, all pediped® shoes are approved by the APMA for the promotion of healthy foot development.
About pediped®
pediped® footwear was launched in 2004 by Angela and Brian Edgeworth in their quest for the perfect soft-soled shoe for their first daughter. Exceptional quality, unsurpassed comfort and distinctive styling have made the award winning company one of the fastest-growing children's footwear brands in the United States. pediped® footwear is sold in over 3000 stores in the United States and 40 countries worldwide with an offering of more than 120 designs for boys and girls between their two lines, Originals and Flex. Originals (soft-soled shoes for newborns to age 2+) and Flex (rubber-soled shoes for children 1-6 years) are available in EU sizes ranging from 17 to 29. For more information, visit www.pediped.com or call 1-702-567-0311.