As I mentioned in yesterday's post, I received the wood bracelet from five ACCESSORIES from someone for work I did for them, plus I also received a couple of recycled picture frames. These are native to Chicago – handmade by a StreetWise (a Chicago organization) vendor out of recycled street rubbish. The vendor, Glenn Hughes, uses a plain pine frame and attaches the old ticket stubs with glue to create this unique picture frame. I like mine. I have one on my desk with a photo of our children in it.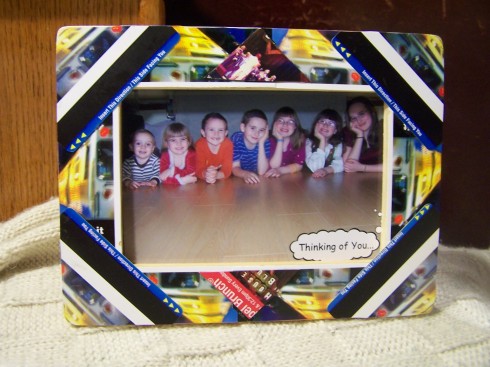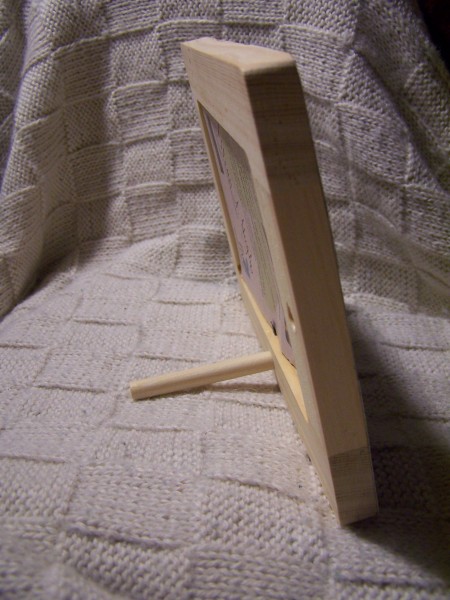 Photos compliments of Theresa Gould.
The insert of the frame has not only five's logo, but a photo of Glenn and a little bio about him. It gives the product a personal touch and truly makes one want to support a socially conscious business like five ACCESSORIES because of all the good they are doing in a world that is hurting during this economic downturn.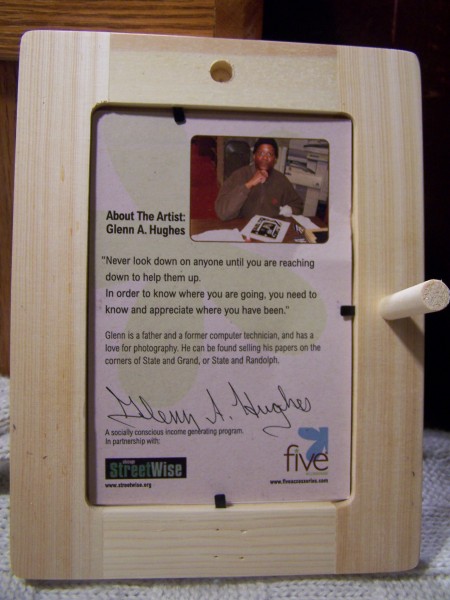 From five's website:
A unique Chicago find that makes a perfect green gift. Made from refuse collected from the streets of Chicago, cleaned and handmade by the vendors of StreetWise. Each item comes with the picture and story of the individual who made it. Holds a 4x 6 picture. 15% of sales goes back to StreetWise as a fundraiser. Picture by Neal Neo. $15
Off The Street. For more information, please visit five's
Giving Back page
and
StreetWise.