We all know that some children struggle more than others in eating their vegetables. Yesterday celebrity Mom, Jennie Garth, was a part of an event called Veggie Central, which is a special event geared towards getting children to do what seems impossible to parents at times – To eat veggies. This celebrity mom has partnered with the makers of Hidden Valley® Salad Dressing and the Love Your Veggies campaign to share her love and secrets for getting kids to love their veggies. As a mom of three daughters, Jennie knows how hard it can be to get kids to the foods that are good for them.
Veggie Central was held at Grand Central Station in Manhattan. During the event, Jennie Garth interacted with school aged children as they dug their hands into dirt to plant seeds, demonstrated a recipe for them, as well as other activities planned for the day. These activities included many veggie-focused activities, including veggie trivia, ranch fountains, a veggie forest and plenty of fresh vegetables to snack on.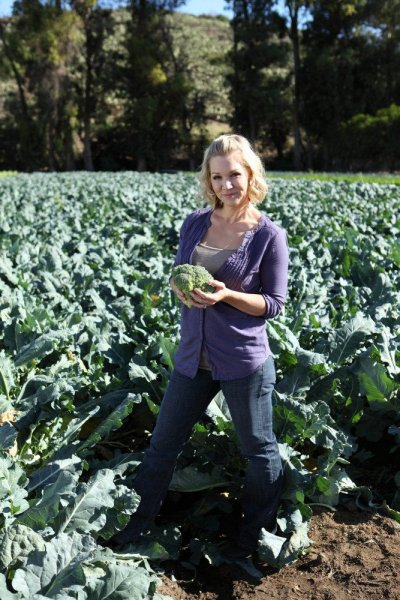 Each month Jennie Garth hosts webepisodes of the "Garden Party" on Hidden Valley's website. I think this is such a great campaign and am sure many parents will appreciate these tips and ideas to help them get their children to eat more healthy!
Here is a link to a couple of clips from the Veggie Central event:

www.MultiMmediaNewsCenter.com/hiddenvalley/veggie-central
Other Resources:
http://www.loveyourveggies.com/