This post is brought to your by your friends at Efitology.com
 

Now that the weather is warming up all over the U.S. many are thinking about getting fit for the summer months – Moms who have given birth, moms desiring to look good in their swimsuits etc. But perhaps you have already been working on your fitness program as a New Year's resolution, or you are already a fitness guru looking for new equipment to try out. Regardless of where you are at in your fitness journey, this post is for you.
There are many different types of exercise programs and equipment to use, but in this post we are going to focus on exercise bikes. We all have fond memories of biking around our neighborhoods feeling the wind in our hair, not to mention the unpleasant memories of having insects ping off our faces. Well, indoor exercise bikes are a solution to that problem of bugs and if you are energetic enough (some of the bikes weigh upwards of 131 pounds) the bikes can even be moved out to your screened porch or patio for the added benefit of fresh air and sunshine.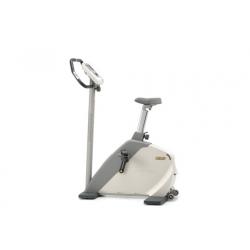 Take an exercise bike likeTunturi bikes. These are bikes that offer recumbent styles, proper ergonomics and other features such as an adjustable seat and a monitor to track your heartbeat. Tunturi bikes are not cheap ranging in price from $900-$2300. The picture to the right is of the lower priced bike.
If you aren't inclined to invest in a Tunturi exercise bike right off, visit24 Hour Fitness, as they have them at their clubs all across the country.
Hope you are inspired and ready to get fit whatever you decide.